Geschreven door Manon - 5 Minuten leestijd
Five tips to improve your job search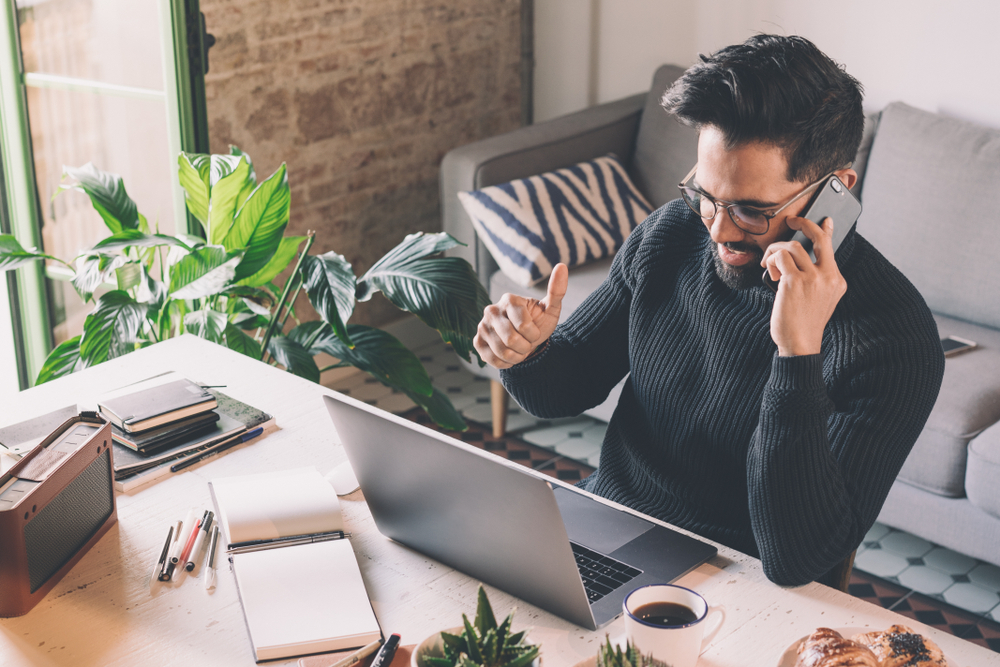 The job market is still very tight. Companies are looking for specific, educated, qualified employees to fill their positions. Job seekers must be on their toes and ready for those positions. They have to get involved in the job-scout process and learn how to improve their chances of being hired. Technology plays a significant role in the job market and will continue to be a tremendous asset. Here are some tips that will improve your chances of getting hired.
1. Use Technology to Your Advantage
The internet offers numerous ways for job seekers to find employment opportunities. Most of them are free to use and will assist you in your search. When utilizing online resources like job boards or social media, sign up for newsletters or job alerts to help you in the know along your search. Customized alerts will send you the jobs you want to apply to directly to your inbox, so you can act quickly when the job of your dreams becomes open!
Mobile-friendly apps allow you to apply for jobs while on the go – meaning you don't have to wait to get back home to grab your laptop. Using mobile apps will allow you to reach out to more people more efficiently. Mobile apps also allow you to send your resume directly to an employer's inbox. You can also use social media for your job search needs. Look for job advertisements on Facebook, LinkedIn, Twitter, and other popular platforms. Make direct connections with those that work at the organization of interest and check out the hiring manager's profile and job experience.
2. Gain Professional Connections
You will want to make sure that you know influential people in your field and industry. Build a professional network of people who can share information on their experience and knowledge with you. These professionals are known as connectors or go-to individuals for someone looking for a job. These are the very people that you need to meet and build a relationship with, even if it is just over the internet.
You can build relationships with professionals in different ways. Take the time to network with them appropriately. Contact them after you learn about a position through online job sites. Go about this process slowly and establish a professional relationship. Attend industry events and make connections with influential people. Look on LinkedIn and examine the professionals that you follow. Are their posts something you keep hitting the 'like' button on? Make a connection and send a message! Oftentimes, great people in your industry are truly thought leaders on ideals and methodologies that you agree with and want to implement in your own career. Connect with them, follow and watch their posts, and see who is also responding in the comments to help build your network of superstars in your field. The more people you know, the better your chances of finding a job that is a great fit for you!
3. Keep Your Resume Simple and Clean
About 75% of recruiters use a recruiting or applicant tracking system in the hiring process.
When applying for jobs, having an Applicant Tracking System (ATS) friendly resume will ensure your resume has an opportunity to make it in front of the recruiter. The ATS will automatically scan your resume for keywords that the employer is looking for. Your resume should be easy to scan for both the ATS and the recruiter. When your resume is appropriately formatted, and your credentials match or exceed the job description, you will be seen as a top candidate. Include all applicable education and training. This consists of any certification you have obtained. Include the skills you have and what you can do for the company. You should also include clear, concise, and easy-to-read descriptions of your experience.
4. Prepare for Video Interviews
In a post-COVID world, interviews are conducted in different ways, and employers will often hold first-round interviews through video chat. You can expect to be asked a series of questions, such as why you're interested in the company/role and why you're looking to leave your current position. You may be asked to submit and present a portfolio depending on the position and industry you're applying to.
Interviews require preparation, but with a bit of practice, you'll be ready for any question they present. Practice talking on camera before your first actual interview. Running through a mock interview with friends or through online resources will give you a feel for the questions that may be asked and how to speak clearly.
Before the interview, review your work history, portfolio, and any other relevant information. Additionally, ensure you have the proper equipment necessary for a video interview. This includes a strong wifi connection, an area free of distractions, and the appropriate software required to conduct the video chat.
5. Ask for Referrals
No matter where you are in your career, you've likely made connections that will speak highly of you. Consider asking for referrals from your current employer or colleagues in the field. Look for people with similar job responsibilities to yours. You want to ask for recommendations from someone who understands what it is like to work at your place of employment. This type of referral will provide credibility to your application.
Finding a job that is the right fit takes hard work and dedication. The best way to get what you want is to stay positive and stay focused. Don't let yourself get discouraged. Focus on doing your best and getting the help that you need. If you work hard, stay confident, and keep positive, you will eventually find and land the dream job that you have been looking for.
Are you looking for a new opportunity in the Life Science industry? QTC Recruitment is here to help. We have got an extensive client base with various roles in the pharmaceutical, biotechnology, medical devices and food (sciences) industry. Discover your next dream job here.
---
Also published on jobs.fisheries.org
---
Want to stay informed about current Life Science and recruitment news on a regular base? Then register here for free.