Geschreven door raisa - 3 Minuten leestijd
The sale of meat alternatives has remained unchanged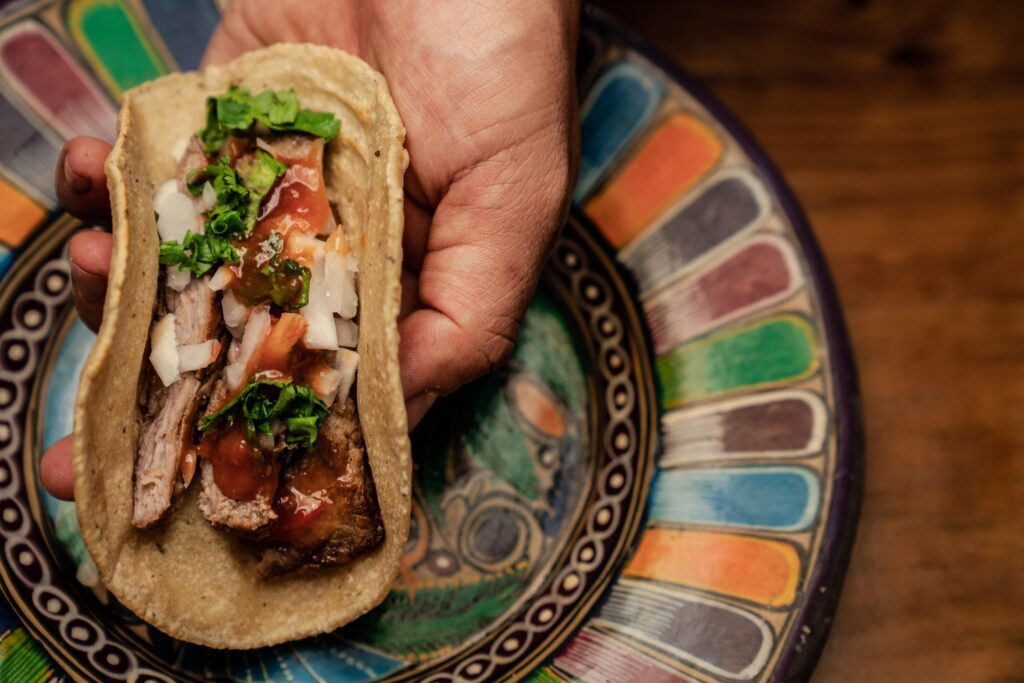 =
The shelves with meat substitutes in the supermarket have become larger in recent years. Nevertheless, growth seems to have faded according to a study by ABN AMRO.
The sale of meat substitutes did not grow any further last year. How different it was in recent years. In the first quarter of 2018, consumers still bought more than 2.5 million packs of meat substitutes. In the same three months of 2021, the number of packages sold had grown to almost 4.9 million units. In monetary terms, this involved a jump from 30.4 million euros in turnover to 55.2 million euros in these quarters. "It is a small product group", nuances Nadia Menkveld, economist at ABN AMRO. She prepared the report with the forecasts for the food sector for the bank, which will be published on Thursday. "But you do see that people want to eat less meat. That is a strong purch." There was a growth of 8 percent over the whole of 2021, but there was not a glimmer of increase in the last three months of last year. Research agency IRI compiled the figures on behalf of ABN AMRO. The sales at Dutch supermarkets (also online) have been processed. Only the sales of ALDI, Lidl and Picnic are missing in the data.
Innovating is becoming more difficult
Menkveld does not expect this to be the end of the meat substitute. "I do think that these types of products will continue to grow, but it is now increasingly difficult for producers to innovate. They notice that their costs rise, but they cannot always pass them on to the consumer. As a result, they have less money for innovation." A possible explanation for the inhibited growth is the enormous growth that the meat substitute experienced during the corona time, says Menkveld. Now that people are going to the supermarket less, growth is leveling off. This is not because there is enough choice, the economist suspects. It could be depending on the supply. "In 2019 and 2020 there were many high-profile introductions. New types of meat substitutes that made people say: 'I would like to try that.'" Menkveld mentions products from De Vegetarische Slager and Beyond Meat. "Such innovations have been fewer last year." It is also possible that people buy a product once and thereafter not anymore. "That could be because they think the product is too expensive or not tasty enough, or because they've read that it wasn't that healthy." The search behaviour in Google isn't growing as fast as it was anymore.
The average price decreased
It is not always the price. The total amount that consumers spent on meat substitutes decreased slightly. This was because the average price decreased. According to Menkveld, the reason for this is that supermarkets often have difficulties with meat substitutes. However, the price is still relatively high. "That can make people reluctant." Recently, figures from Statistics Netherlands (CBS) showed that the final amount on the receipt in the supermarket exceeds. At the end of last year, we paid 3.8 percent more for our groceries compared to the same period in 2020, said market researcher GfK. That percentage is already 4.3 percent in the first month of this year, according to Menkveld. Do you think you can make a contribution to the meat substitute industry? Something that positively influences the growth figures (again)? QTC Recruitment can help you with this. See how we can assist you with this
here.
Read more
news
---
Also published on nu.nl
---
Want to stay informed about current Life Science and recruitment news on a regular base? Then register
here
for free.