Geschreven door Manon - 1 Minuten leestijd
Source, Learn, and Connect at the Fi Europe Fair!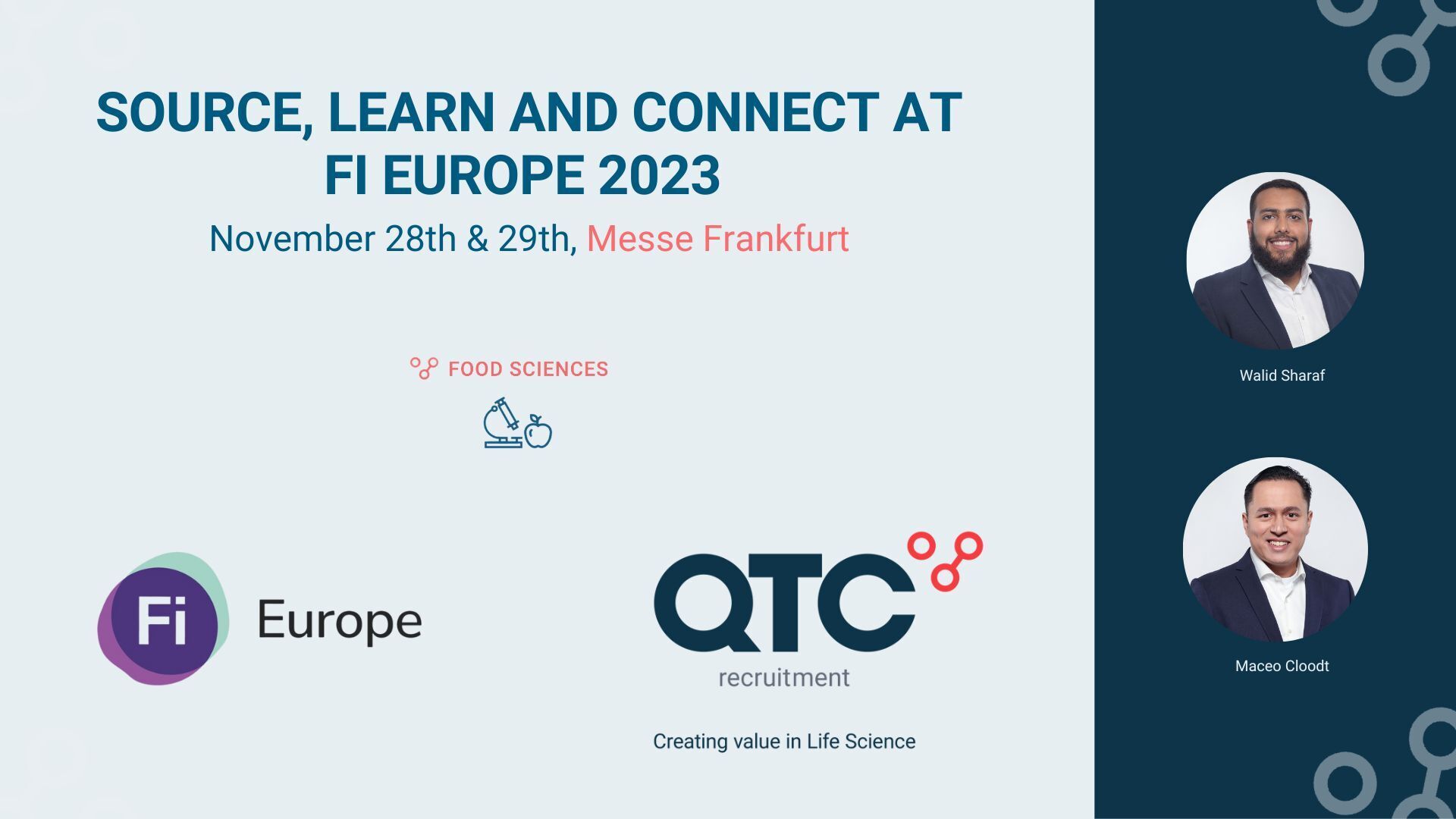 Food Ingredients Europe has served as the pinnacle gathering for the globe's foremost food and beverage suppliers, buyers, R&D specialists, and production experts for over 35 years. As a market leader, it excels in assisting F&B ingredient companies in discovering the right individuals and solutions to propel their businesses forward.
Year after year, it presents a diverse array of cutting-edge ingredients, services, and innovations. Throughout its tenure, Fi Europe has welcomed over 500,000 attendees, providing a platform for industry professionals to network, learn, and thrive.
QTC Recruitment recognises the immense value of this renowned fair and will be actively participating to establish connections with industry insiders. As an opportunity to engage with the crème de la crème of the food and beverage sector, QTC Recruitment eagerly anticipates forging vital relationships and exploring the latest industry trends at this significant event.
Maceo and Walid, members of QTC Recruitment's esteemed food team, are gearing up to make their mark at the upcoming Food Ingredients Europe event. With their extensive expertise and deep understanding of the food and beverage industry, Maceo and Walid have been pivotal in identifying top talent and fostering connections within this specialised field.
Their visit to the fair will not only serve as a platform to stay abreast of the latest trends and innovations but also as an opportunity to expand QTC Recruitment's network, forging invaluable connections with key industry players and exploring collaborative opportunities with cutting-edge businesses in the sector. Maceo and Walid are excited to expand their knowledge and connections to further enhance QTC Recruitment's role in catering to the needs of the food and beverage industry.
We kindly invite you to schedule a meeting by clicking here.