19 JAN '23: Join our client's mission to "Advancing Cancer Diagnostics, Improving Lives". As a global leader in cancer diagnostics, the organisation offers a comprehensive portfolio of easy-to-use and reliable solutions to improve workflow efficiency and diagnostic confidence. Be a part of their diverse, global team and help them make a difference in patient lives with diagnostic tools that address the world's biggest health challenges.
leer ons kennen
Jouw consultant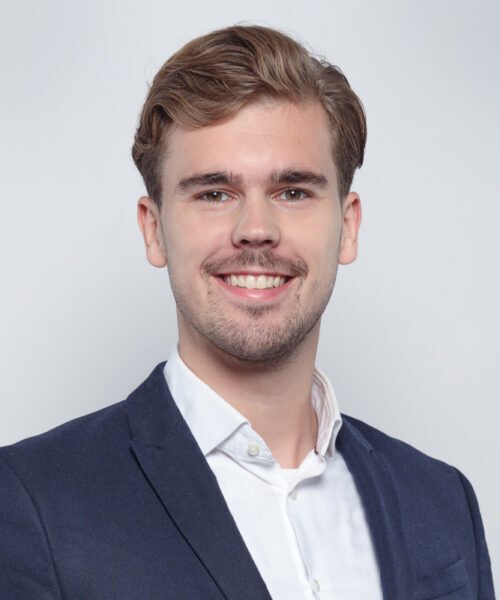 Over jouw rol
Zo maak jij het verschil
As a Customer Care Specialist, you'll be a key point of contact for their customers and sales team. As a Customer Service Specialist, you make a difference in the customer experience. You'll be the key point of contact for our customers, actively collaborating with Sales and Service teams to enhance customer interactions and responsible for all steps of order processing and administration. By working closely with the Global Supply Chain, you'll ensure timely delivery of instruments, consumables and service purchases to meet customer needs. Utilise SFDC and SAP to manage customer information and purchase orders, and support the order-to-cash process. You'll also play a key role in assessing, executing, tracking and stewardship of public tender documents.
Wat nodig is
Wat jij mee brengt
Join their team as a Customer Service Specialist and take your customer service experience to the next level. We're

looking for someone who has:
Solid experience of working in a customer service environment;

Experienced in tender administration;

Understands the importance of standardised processes, with the ability to structure work and processes;

Has excellent communication skills and the ability to plan their own work and work unsupervised;

Knowledge of SAP order processing is preferable, though not essential;

Fluent in Dutch & English, French would be a plus.
Wat wij bieden
Jouw voordelen
Join their team and take your career to the next level with our competitive salary package. This position offers flexible, hybrid working arrangements that allow you to work part-time at their company location and part-time remotely from home. The organisation offers:
A competitive salary;
Generous holiday time with 28 days off;
A performance-related bonus linked to both personal and company results;
Flexibility to work in a hybrid environment (3/2 schedule);
Reimbursement of travel expenses;
Essential tools such as a phone, laptop, etc.
This company strives to provide its employees with a satisfying and rewarding work experience. If you are ready to put your skills to work in a fast-paced, dynamic environment, with a competitive package, apply today and become part of our team!
WORD JE ENTHOUSIAST VAN DEZE FUNCTIE?
Let's Connect