Geschreven door Rinesa - 4 Minuten leestijd
5 'Quiet' Workplace Trends CFOs Need to Know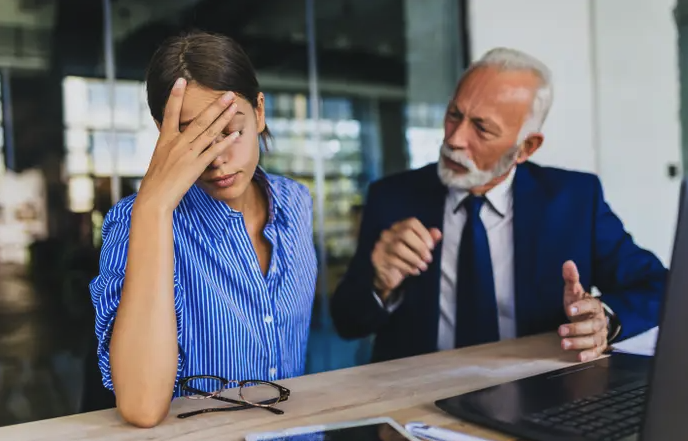 Emerging from the years of the pandemic, "quiet" trends have become synonymous with the shifting balance of power between employees and employers. Policies including return-to-office initiatives and salary transparency have major impact on the way employees of all industries are hired. With these considerations, alongside external factors such as talent shortages, a potential recession, and widespread difficulties in measuring productivity, the relationship between employee and employer is increasingly on edge.
With both executives and employees changing jobs more often, patterns have begun to develop.
Whether it is quiet quitting, quiet hiring, quiet firing, quiet promoting, or quiet thriving, the buzzwords around the trends have proliferated. While some trends may seem self-evident, others have a significance that executives looking to grow their organisations need to be aware of. Gen-Z workers in particular have stigmatised the once admired 'hustle' attitude, and as a result have helped drive the "quiet" trends that have emerged.
1. Quiet Quitting
Quiet quitting, the trend of doing the bare minimum in order to keep the status quo, was one of the first to gain notoriety. In CFO's 2023 outlook report, quiet quitting was identified as a serious issue, with over three-quarters (76%) of CFOs labeling it as a problem. Unengaged employees can cost companies a combined half a trillion dollars.
Leaders must find a way to balance productivity, engagement, and morale as they institute things like return-to-office policies, budget cuts, and layoffs in order to avoid quiet quitting amongst their staff.
2. Quiet Hiring
CFOs should be cautious about employing "quiet hiring," which is a way for executives to get the skills they need to continue growth without adding new operating costs. The trend is understood to be a way for hiring managers to acquire needed skills and production without hiring more full time employees. Examples include hiring temporary workers to perform specific tasks and expanding current employees' day-to-day responsibilities.
While there are benefits of outsourcing many components like IT work, relying freelancers or current employees to complete more work carries risk and can be detrimental to the business. There are two major drawbacks to quiet hiring. First, freelancers will be far less likely to go the extra mile versus a full-time employee, and piling on work to current employees can hurt their morale, making it more likely that they will leave the organisation.
3. Quiet Firing
Some executives and managers have adapted a strategy known as "quiet firing," or making managerial choices that increase the likelihood of an employee leaving on their own accord. Whether it is done purposely as a way to push out an unwanted employee, or a consequence of poor leadership, this trend is not new and fairly common in the workplace.
Whether it is in response to the questionable entitlement by some employees in their 'villain era', or simply as a way to eliminate unproductive employees, quiet firing is just a fancy term for employers reducing headcount or pushing out unwanted workers — without necessarily having to fire or lay them off.
4. Quiet Promoting
A promotion is a monumental moment in someone's career, and is usually accompanied by the pairing of new job title and greater compensation with increased responsibilities. "Quiet promoting" refers to a worker receiving only the added responsibilities of a promotion, but without the title or compensation associated with it. This is something that nearly three-quarters of U.S. employees say they've experienced.
In order for managers and executives to ensure employees that added responsibilities and productivity won't go unnoticed or unrewarded, executives and hiring managers should pay attention to job titles matching job responsibilities. Additionally, leaders can encourage open dialogue and training for managers who are worried they're giving certain employees too much to do, but without commensurate recognition.
5. Quiet Thriving
In a term coined by psychotherapist Lindsay Aldermann, "quiet thriving" encourages employees to make active changes to their workday in order to prevent mental burnout. This proactive trend is one of the few trends with a positive end result for both employers and employees.
Managers can encourage their teams to proactively examine how their days can be made more fulfilling and less rigid. This may include doing things like joining a work-related group, advocating for a cause, or making friends in the workplace, quiet thriving can result in more loyal, dedicated, and happy employees.
Do the suggestions as mentioned don't work for your employees and are you still facing difficulties when it comes to responding to these 'quiet' trends within your Life Science organisation? Experts at QTC Recruitment can help you find qualified Life Science professionals, which may also positively affect your team's dynamics. Check out how you can be helped here.
---
Published on CFO.com
---
Want to stay informed about current Life Science and recruitment news on a regular base? Then register here for free.