Geschreven door manon - 5 Minuten leestijd
Online onboarding: Become an expert in the new (virtual) reality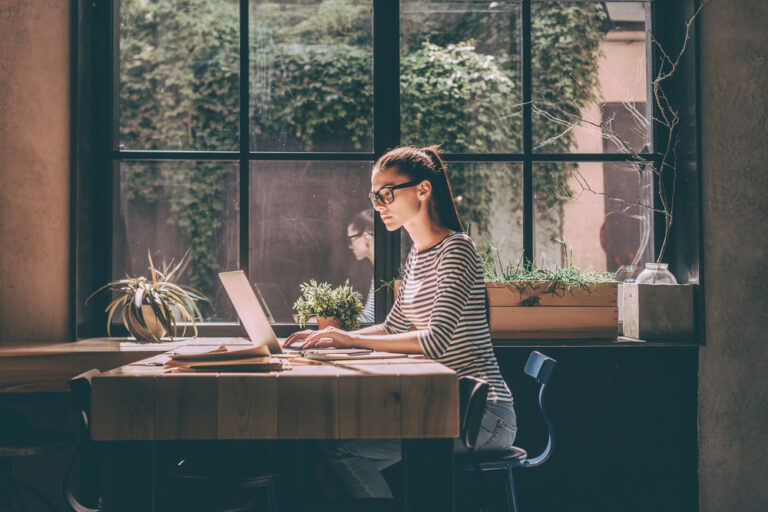 "You never get a second chance to make a first impression." It's unclear who first coined that truism — Oscar Wilde, Will Rogers or the marketing geniuses at Procter & Gamble — but it holds true for people and companies. First impressions make onboarding important. In fact, 93% of employers agree that a good onboarding experience is critical to employee retention. But 
online
 onboarding is more complicated than 
in-person
 onboarding. When you're onboarding online, there's no popping in to ask your new hire, "How's it going?" or reading their body language to decipher their comfort level. And for the employee — who's being asked to absorb 
a ton
 of new information — there's no leaning over to the person at the next desk to say, "Wait, tell me again how we do that?" Employers need to be extra attentive during online onboarding to ensure new hires get off on the right foot. Here are the keys to delivering a positive online onboarding experience that sets up future hires for a long and successful career with your company.
Preboard new hires to prepare them for day one.
According to the SilkRoad and CareerBuilder's 2018 "State of Recruitment & Onboarding Report," 29% of employees (download required) surveyed don't think their organization's onboarding process helped them prepare for their first day. Preboarding can clear potential roadblocks to a productive start, such as problems with equipment and access. Many traditional onboarding activities like filling out paperwork and reviewing policies can be handled during preboarding. As soon as they sign an offer, new hires should immediately get a welcome letter with a checklist so they know what their first weeks will look like. Of course, if your new hire is finishing up their tenure at another job, this might be a lot
to ask. At a minimum, send new employees a welcome kit with the equipment they need (perhaps even some swag) well in advance of their start date so they can hit the ground running.
Enlist the whole team to help with onboarding.
Make onboarding a team sport by including people from different departments. New hires will develop a deeper understanding of your company's processes when they learn from the people doing the work every day. Team involvement also increases the chances of a new hire making meaningful connections, which is even more important when onboarding online, which can be an isolating experience. Here are a few ways to leverage the experience and knowledge of your teams.
Assign onboarding buddies.
Have new hire buddies (ideally outside their team) reach out before their start date. They can be a friendly face, or even just somebody to answer questions that new hires might be reluctant to ask management (like dress code, working hours or PTO).
Make information sharing quick and easy.
Your teams are busy, and hopping on a Zoom call to walk through a process is inefficient and distracting. Use tools and software that make it fast and easy for team members to share "how-to" with new hires, especially while remote. The less time it takes veteran team members to share what they know, the more willing they'll be to do it.
Build a crowdsourced company wiki or handbook.
At all-remote GitLab, an exhaustive, searchable online company handbook is a source of truth that all team members can reference and depend on, always. They find that "onboarding through documentation is more efficient because it's scalable, repeatable and instills the basics of asynchronous work.
" 
New employees learn to be proactive and self-sufficient during onboarding (and beyond). Making it accessible to and editable by the whole team will help you ensure it stays up to date and empower your employees to fill in gaps as they discover them.
Keep new hires engaged to prevent turnover.
As many as 30% of new hires churn in the first 90 days. An engaging onboarding experience will help maintain employee enthusiasm and get them up to speed faster (not to mention prevent them from falling asleep in front of hours of reading material). At all-remote Hotjar, they stave off boredom by mixing it up — using videos, short and tactical documentation and tasks to reinforce learning. Onboarding checklists help new hires visualize their progress and foster feelings of accomplishment. Consider gamifying the process with games, points, badges and rewards to boost engagement.
Tailor the onboarding experience.
Hays Recruiting Experts Worldwide found that 22% of employees say they'd look for another job if they didn't receive good onboarding, while a further 41% say they 
might
 look elsewhere. Personalize the onboarding experience. Prioritize their onboarding tasks according to their role to prevent overloading them with unnecessary information during their first few days. Most importantly, make it clear to the new hire that you have a plan for them. If you come off as not prepared, they're not going to feel welcome or confident that they are set up for success. Consider an employee's personality and communication style. Are they an introvert who's exhausted by high levels of human interaction or an extrovert who's energized by it? Are they a digital native adept at independently searching the internet for information, or do they require more one-on-one guidance? You might also take into account whether your new hire is:
A visual learner who digests information best through guides with text and images.
An auditory learner who would benefit from listening in on a call.
A tactile learner who absorbs information by physically doing the processes they're trying to understand.
Accommodating their unique needs gives them the best chance to thrive and sends a message that you're invested in their success.
Review and revise your online onboarding process.
Most online onboarding programs are still in their infancy. Best practices help, but time and experience will be your best guide to perfecting it. Solicit feedback and use it to make continuous improvements. Creating a positive first impression will help maximize employee lifetime value — and make new hires want to stick around for the long haul. Is your Life Science organisation in search of new professionals that are ready for your onboarding process, whether that is done virtually or in person? QTC Recruitment can help and give advice to your organisation about efficient (virtual) 'onboarding' processes when we have found a new Life Science professional for you. Click
 HERE
 to get started. Lees meer actueel
nieuws
.
---
Also published on Forbes.com
---
Want to stay informed about current Life Science and recruitment news on a regular base? Then register
here
for free.