Geschreven door - 7 Minuten leestijd
8 ways to attract candidates with your career site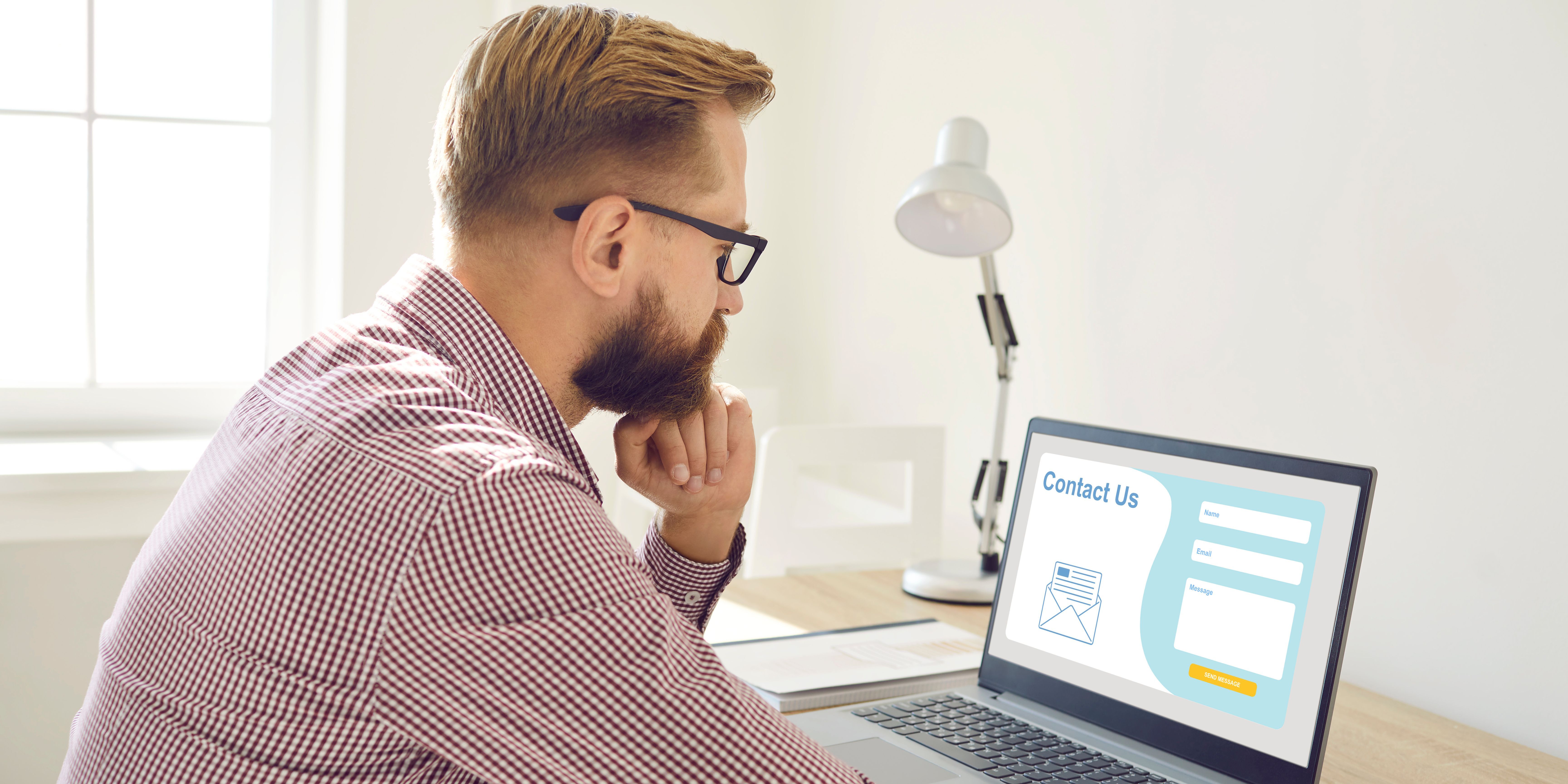 Before the global pandemic, LinkedIn found that 70 percent of the global workforce are passive job seekers, meaning that these workers are employed but not looking to change jobs. However, 87 percent of both active and passive candidates are open to new job opportunities.
Fast-forward to our emergence from the global pandemic, and these numbers have changed. Although there are still employees who are not actively looking for new jobs, the passive and active job seekers statistics have flipped. According to a 2021 PwC survey, 65 percent of employees are actively looking for a new job. Further, 88 percent of corporate executives stated that they're seeing higher turnover than normal.
With more than one million job openings than active job seekers, employers are seeing one of the most competitive job markets in years. From signing bonuses to expanded benefits, employers are getting creative in their recruitment practices.
However, employers may be overlooking one thing – their career page on their company website.
Career pages are the perfect place to show off your company's brand while attracting both passive and active talent. Candidates can learn what positions are open and how your company stands out from the pack, giving both active and passive candidates a look inside your organisation to see what it's like to work there.
Keep reading to learn eight tips to revamp your career site to attract passive and active job candidates while giving job seekers a memorable experience.
Tip #1: Boost your employer branding.
Most recruiting professionals agree that recruiting has become a lot more like marketing these days. This is just one reason you should boost your employer brand on your career page.
Let's look at some numbers:
75 percent of active job seekers are more likely to apply for a job if the company manages its employer brand.
68 percent of millennials, 54 percent of Gen Xers, and 48 percent of Baby Boomers visit an employer's social media channels to understand and evaluate their employer brand.
92 percent of employees (or passive job candidates) would consider changing jobs for an employer with an excellent brand and reputation.
A strong brand can reduce the cost of hire by approximately 50 percent.
Simply, both active and passive job seekers want to work for a company with a strong brand. As such, your career site should reflect who you are, with both visual and non-visual elements. Think of it as storytelling. You're controlling your brand's narrative through words, images, and employee videos.
By highlighting your brand, culture, and opportunities for growth, you're not only attracting active job seekers with a more fulfilling career, but you're also selling passive job seekers to you as an organisation – not in a specific role. Doing this will increase your received applications from both passive and active job candidates.

Tip #2: Share the benefits of working for your organisation.
As a subset of highlighting your employer brand, don't forget to share the benefits of working for your organisation. For example, perhaps you offer above-board professional development and career growth. Or you offer remote or hybrid schedules. Or you offer unlimited PTO or enhanced wellness benefits.
To stand out in a crowded marketplace, you should focus on what makes your organisation unique while demonstrating to top job seekers the huge impact your organisation can make on their lives.
Tip #3: Craft enticing job descriptions.

Of course, the primary reason for a career page on your website is to advertise open positions. Because you're advertising these positions on your own website, you have more freedom to highlight these jobs, attracting both passive and active candidates.
For example, you can add as much detail as you'd like. Or you can link these positions to stories on your social media channels. You can also embed videos from current employees in those departments or positions. So, feel free to get creative when advertising your jobs.
Tip #4: Make interacting with your career page easy and seamless.
According to CareerBuilder, over 60 percent of job candidates quit an online application because it's too long. In this very competitive job market, this statistic is simply unacceptable.

To counter this frustration, be sure that interacting with your career page is easy and seamless. Don't embed too many redirects. Don't have them submit their resume and then painstakingly fill in another application. You want qualified passive and active job seekers to submit finalised applications, not click away in frustration. Instead, include a quick apply button, drastically improving your candidate experience.

This extends to mobile applications as well. One report showed that job applications submitted via mobile device surpassed those submitted via desktop in 2020. These mobile applications made up 61 percent of all job applications in a study of 7 million applications across 1,300 U.S. employers.

A burden-free mobile application will not only increase the number of applicants but will leave those passive and active job seekers with a pleasant experience – potentially encouraging them to apply for future positions with your company.
Tip #5: Mind your SEO.
Remember, your career site is a recruiting tool. Thus, job seekers and recruiters need to find you on the great wide web. Here's where SEO plays an integral part.

Boosting your SEO for your employer website, career page, and social media attracts more interested viewers – thus, boosting applications.

When focusing on your SEO, keywords matter, as they help search engines find you, increasing your search ranking. Additionally, adding quality meta description to your career page helps as well on Google finding you, eventually pushing you to the first page of Google results.

Finally, don't forget to add videos and images (see employer branding above). Search engines love images and videos, increasing your visibility while giving you additional content for your social media channels.
Tip #6: Use programmatic job advertising for better sourcing.
Implement programmatic job advertising, helping you get the message in front of the right candidates – active or passive. Through programmatic advertising, you utilise AI-powered tools to buy, place, and optimise your job ads, targeting your ideal candidates through social media.

This type of job advertising is ideal for attracting passive candidates, by automatically targeting them on their most used social media channels, such as LinkedIn or Facebook (now Meta).

Additionally, you can re-target these candidates by leveraging programmatic job advertising to expose your culture and open positions – keeping you top of mind for qualified talent.
Tip #7: Do your homework: Know your numbers.
Like they say on Shark Tank, you have to know your numbers. However, the number we're talking about is your recruiting analytics. Through valuable campaign analytics, people professionals and recruiters can understand which recruiting campaigns are working or not – and this includes your career page.

For example, how many clicks are you getting from your videos? What about your open positions? Are candidates exploring other pages of your website or jumping onto your social media channels? How much engagement are you getting from your programmatic advertising?

Knowing your numbers can help you fine-tune your recruitment efforts, allowing you to better showcase your company while being top of mind for job seekers – active and passive alike.
Tip #8: Keep your career page up-to-date.
Finally, last but not least, keep your career page up-to-date. This may sound like a bit of a throw-away, but having an out-of-date career page can turn interested candidates away in frustration, costing you decreased access to talent.
For example, if you've filled a position, notate that on your webpage. Don't keep the job open. Candidates don't want to waste time applying for a position that's been filled six months prior. Further, if your policies or procedures have changed, or perhaps you've updated your benefits, be sure to address that on your career site as well. Noting that you're now fully-remote could encourage more job seekers to apply, especially in this job climate.
Are you ready to conquer the competitive job market? With many job openings and a scarcity of job seekers, organisations are pulling out all the stops to attract top talent. QTC Recruitment specialises in finding talented individuals within the Life Science industry who can contribute to your organisation's success. Discover how our expertise can benefit you here.
---
Also published on Recruitmentmarketing.com
---
Want to stay informed about current Life Science and recruitment news on a regular base? Then register here for free.