Geschreven door Rinesa - 6 Minuten leestijd
Changing company values to maintain staff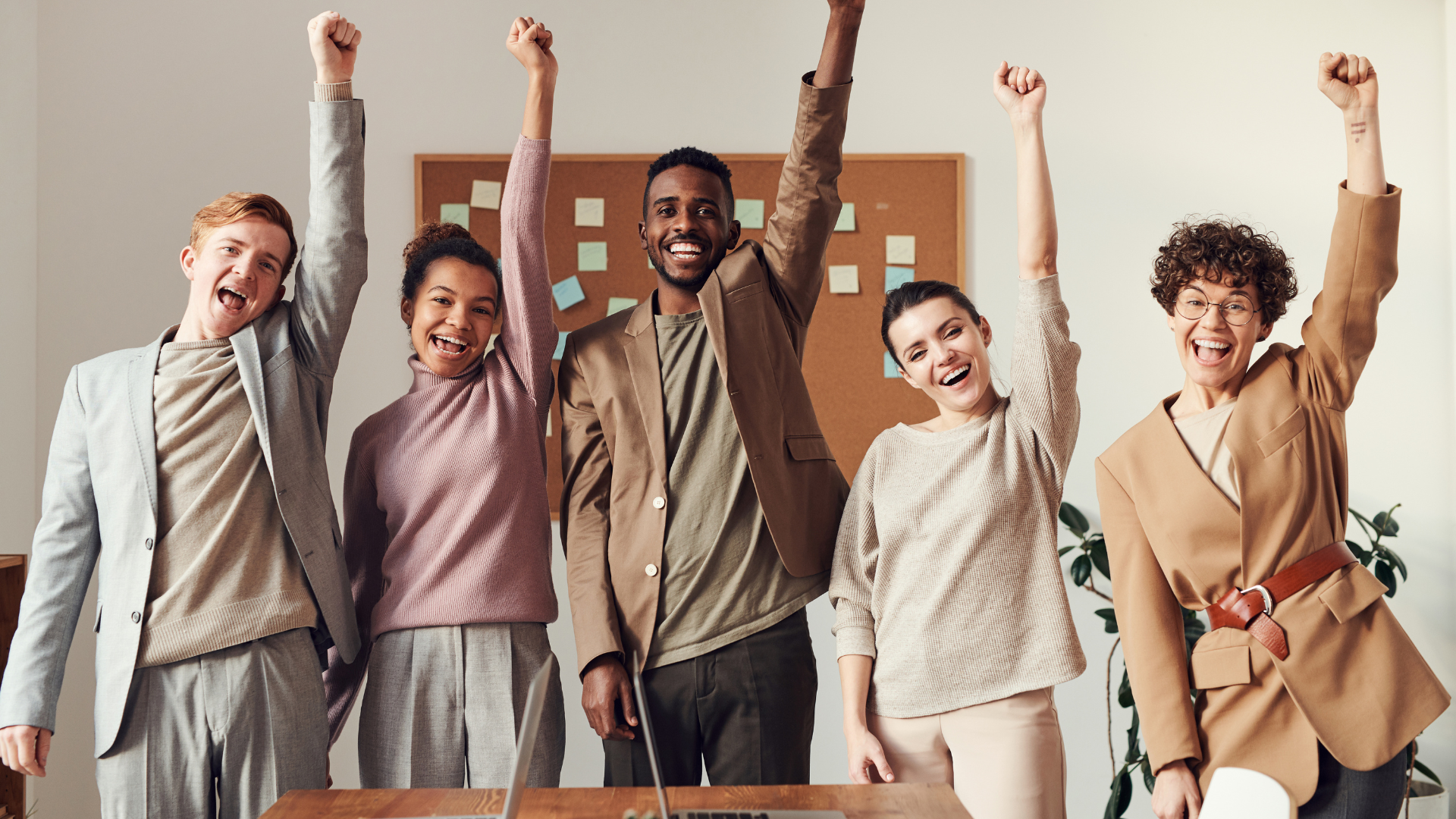 As an employer, understanding what people value is important for attracting new and retaining existing staff, two things which many employers are struggling with currently. So, should employers ever change their values and alter company culture to attract staff, especially as we live in an ever-changing world, where people's values often change along with it? We took a closer look.
The risk of failing to adhere to employee values
For companies that do not share the values of their employees, there is a very real risk of increased turnover and failure to attract new staff.
According to the Net Positive Employee Barometer survey, almost half of UK workers are willing to quit their jobs if their company doesn't align with their values, especially around issues like the environment and social equality. The research also found that over half of Gen Z and millennials were willing to take a pay cut to work for a company that shares their values.
A KPMG study in January also found that 46% of employees want their employer to demonstrate a commitment to environmental, social and governance (ESG), and one in five had turned down job offers if they weren't satisfied.
The findings of this research are especially significant considering the number of vacancies in the UK remains high, although the figure is steadily decreasing. According to the latest Labour market overview from the ONS, from December 2022 to February 2023, the estimated number of vacancies fell by 51,000 to 1,124,000, with the number of vacancies falling on the quarter for the eighth consecutive period.
Therefore, there is a clear case that employers should alter values to reflect those held by their staff. However, according to Alan Furley, the CEO of ISL Talent, changing company values can have a big impact on culture, which is also of key importance to businesses.
He says: "Culture is hugely important. Even companies full of innovation and amazing tech know that's it's the team that creates the long-term value. Changing company values can have a big impact on culture. I'd argue that if you change your values and it doesn't change your culture, it probably means your values aren't lived but perhaps simply a branding exercise. Putting them on the walls doesn't make them real."
Costas Michalia, Head of Strategy and Innovation at Fiora, elaborates on the importance culture can have on a business.
He explains: "How an environment makes an individual feel is critical to the culture created. Peter Drucker says that 'culture eats strategy for breakfast', implying that the culture of an organisation has a larger impact on determining success across several business metrics: it can impact sales, profits, recruiting efforts and employee morale, whether positively or negatively.
"A great company culture attracts people who want to work or do business with a company. It can inspire employees to be more productive and positive at work while reducing turnover. All of which we can agree is fundamental to good business."
Culture is clearly important, but the jury is out on whether it's dictated by those running the organisation or those working within it. Beth Pope, founder and Managing Partner at Firehaus, says employers can't dictate what their organisation's values should be, however much they might believe it.
She continues: "That's because people have values. Inanimate entities can't. When we refer to organisational values, what we really mean is a set of values which are derived from and therefore reflect what people within that organisation truly believe and are motivated by. So, it's better to ask, instead, 'Are our values authentic?'
"And if that answer is no – if they have been determined at some point by a senior leadership team wishfully thinking that strategically selecting a particular set of values will shape desirable behaviours – then you will almost certainly have a recruitment and retention issue on your hands anyway."
However, Michalia believes that everyone in a business should be responsible for the culture.
He says: "Gary Vee is fond of pointing out that business owners and managers should consider that they work for the employee rather than the employee working for the business. I can see the logic in the argument; however, I feel the balance is a little more neutral. All the individuals in a business should be putting into the culture and setting the agenda.
"In my experience, if an organisation can provide a sense of community and belonging along with balance, growth and purpose while building teams that support and work for each other, then individuals tend to stay with the business longer and the business, in turn, benefits and those individuals should, in turn, benefit from the business. A rising tide raises all ships."
Should employers focus on attracting older workers instead?
In his recent Spring Budget, Chancellor Jeremy Hunt announced several measures to entice over 50s back into work. This included increasing mid-life MOTs five-fold, introducing 'returnerships' and reforming the UK pension tax system. As mentioned above, the Net Positive Employee Barometer survey also found that over half of Gen Z and millennials were willing to take a pay cut to work for a company that shares their values. So, is the Chancellor right to try and entice older workers back into work and should employers focus on doing the same to fill the current staff shortages?
Furley provides an insight into the current tech recruitment market to help answer this question.
He says: "Many of the senior candidates I talk to have got to the stage where the nature of the work is more important to them than maximising their earnings, but they are frustrated because they're turned down for being qualified.
"We recruit for tech startups and the talent pool simply isn't big enough to satisfy demand. So, you need to have an inclusive hiring process and culture that allows you to access the whole of the market, and older candidates are an often-overlooked part of that."
However, Michalia is quick to jump to the defence of younger workers.
He comments: "I am often left confused by the sweeping generalisations made about Gen Z and millennial workers. We have to understand that they have spent their entire lives online in some form and have been exposed to a variety of opportunities across the globe. Furthermore, technology has created a number of roles that did not exist several years ago, then add in the recent pandemic and we find many individuals choosing to work remotely while exploring a passion project and side hustles.
"I for one find it much more interesting and exciting to work with individuals who are exploring other opportunities. In fact, at Fiora we have supported employees with their side hustles, and some have gone on to build new businesses."
Perhaps then, age does not necessarily determine whether an employee's values align with their employers. Regardless, ensuring employee values are ingrained in company culture is important for attracting and retaining talent, particularly during this period of mass vacancies.
Are you facing difficulties when it comes to attracting new talent? At QTC Recruitment, we are specialised in matching the right professional, not only based on skills but also if they match your organisation's culture. Check out how you can be helped here.

---
Published on Businessleader.co.uk
---
Want to stay informed about current Life Science and recruitment news on a regular base? Then register here for free.