Geschreven door Alisa - 8 Minuten leestijd
Communicating your employer brand to prospective hires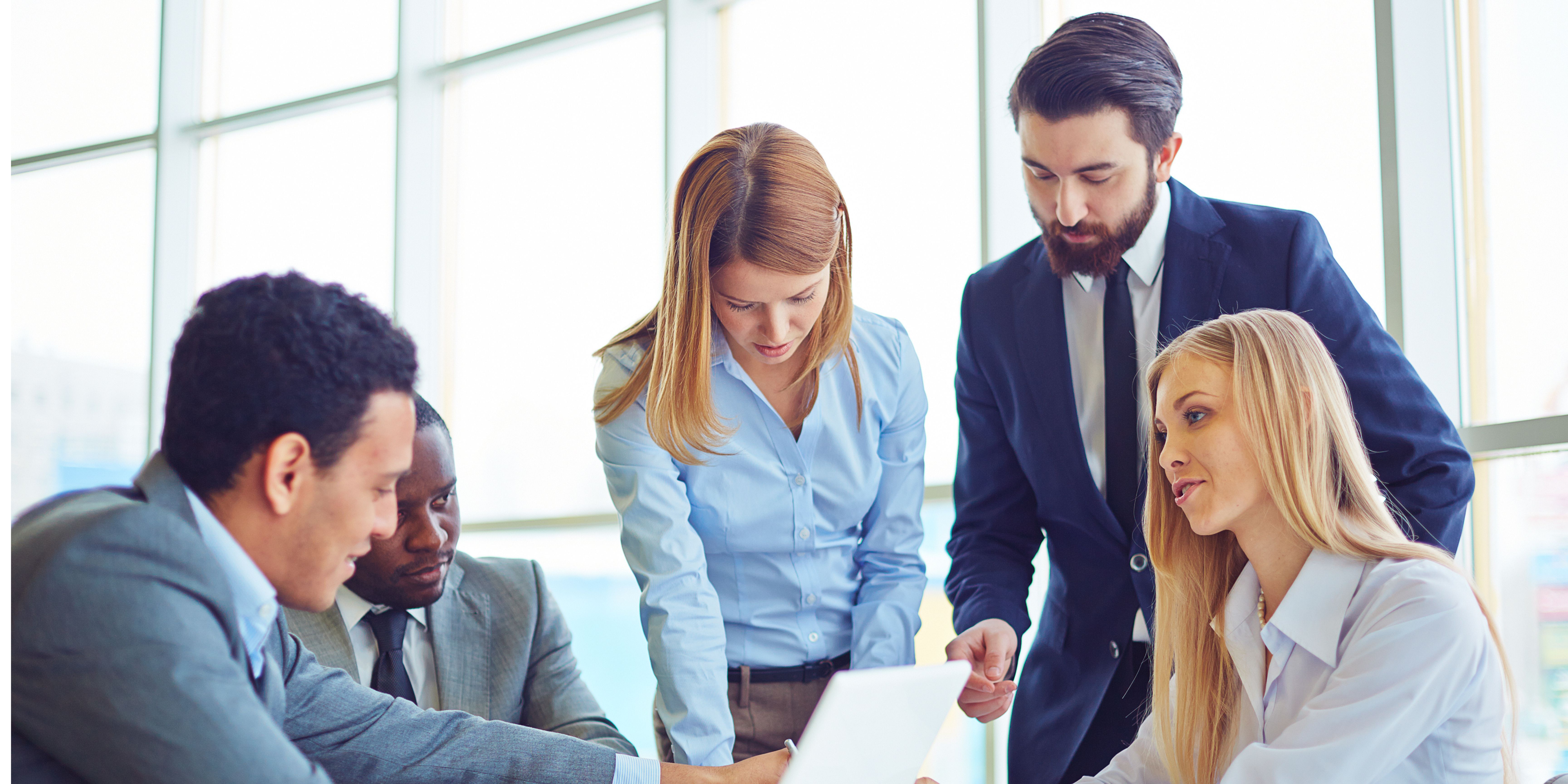 In today's competitive job market, effectively communicating your employer brand to prospective candidates is paramount. Transparency and clear communication about your company's values, mission, and culture will attract the right talent who aligns with your organisation's goals. In this article, industry experts share their insights on how to effectively communicate your employer brand to prospective hires, providing actionable strategies to enhance your recruiting efforts.
Evaluate the Candidate Experience
The most important way to communicate your employer brand begins with the candidate experience. What is it like to apply and interview with your firm? Have you completed your application recently? Have you randomly reviewed rejected resumes to see whether the system makes good decisions?

When someone meets with your firm, whether in-person, by phone or video, are people prepared to interview them? Are potential hires met with a smile or a glum demeanor? Are interview questions standardised to meet minimum criteria, or do people "wing it?"

Do people on interview teams seem to care about connecting with the person, or are they aloof? Is there frequent communication between interviews, or does your firm go dark for weeks and then pop up and expect the person still has a level of excitement about the opportunity?

Do people "sell" the opportunity honestly, or exaggerate its potential?

Until you look at what it is like to be evaluated for being hired, you are not paying attention to your brand.

Jeff Altman
Global Job Search Coach, The Big Game Hunter, Inc.
Promote Authenticity
Authenticity goes a long way in building a brand that lasts and helps the company's bottom line. This is especially true for employer branding. An average person spends about a third of their life at work, and oftentimes, their job becomes a part of their identity.
Your current employees become your strongest medium for communication. They act like brand ambassadors—what they say about your company, the people, the culture and their day-to-day jobs to other people, especially prospective hires, matters a lot.
Start with building the brand from within and ensure this communication is aligned with your company values. The rest of the communication should all derive from there. Prospective hires know to look beyond the fluff and search for a real, authentic company that they would feel proud to be a part of.
Marie Evart
Community Manager, Teamdash
Utilise Authentic Storytelling
Prospective candidates want to know what it's truly like to work at your company. By showcasing genuine stories of your employees, highlighting their experiences, growth journeys and the unique culture of your organisation, you create a genuine connection that resonates with potential hires.
Authentic storytelling humanises your brand and helps candidates envision themselves as part of your team, making it more likely for them to engage and apply.
Vikas Garg
Managing Director, SilverPeople
Showcase Real Glassdoor Reviews
Your HR team didn't spend hours gathering Glassdoor reviews for their health. Showcase them!
On your career page, post real screenshots of real Glassdoor reviews that do a good job authentically showcasing the company. Screenshots don't lie, and everyone knows it.
Casey Allen
Founder, Headcount
Empower Employees as Brand Advocates
One way for organisations to communicate their employer brand is to empower their employees to become brand advocates. This could be accomplished by developing assets, preferably ones that incorporate your employer value proposition (EVP), for coworkers to share on social media. It is recommended to tailor these assets to different functions of your business that would appeal to prospective candidates.
For example, if you are looking to highlight your logistics positions to potential hires, then your creative should include imagery of people in a warehouse environment, your EVP, and a call-to-action ("Apply today!"). The imagery can apply to other functions, such as sales, IT, finance, etc. Providing example copy and text for employees to plug in when using the asset for a social media post is also beneficial.
Through creating these assets, you create an opportunity for current employees to extend your employer brand to their personal network and generate more potential hires. 
Grant Smith
Global Employer Branding Specialist
Implement an Employer-Employee Charter

An employer-employee charter was created. It contains a dozen or so statements that are each a two-way street. As an employer, we promise… as an employee, you promise… This charter serves as the virtual handshake.
Beyond the contract of good pay for good work, this charter represents the ways that both the business and employees can make the most of our time and ensure that it is spent wisely. It's signed by the CEO and the CFO, so it carries an air of authority.
This charter is shared with prospects via the website and directly by email, and it has received fantastic feedback from people about how open and transparent we come across because of it.
Matthew Stibbe
CEO, Articulate Marketing
Show Rather Than Tell
In my 20+ years of business leadership, I've seen the job market evolve quite drastically. But one principle remains timeless: authenticity. When communicating an employer brand, I've always championed story-driven realism—where potential hires get a genuine glimpse into our culture, our team dynamics and our aspirations.
Rather than a rehearsed pitch, we let our everyday workflow—our successes, our challenges and, most importantly, our team camaraderie—communicate our brand. No clichéd corporate jargon or scripted highlights. Prospective hires shouldn't just see the surface attributes of your brand. They need to feel your culture and ethos come across.
In a digital age where more and more people are craving bygone authenticity, don't just tell potential hires why they should join — show them more of the unfiltered reality. A transparent approach not only attracts talent, but it also helps ensure the right cultural fit.
Teresha Aird
Chief Marketing Officer and HR Lead, Offices.net
Share Concrete Experiences
A fundamental aspect of effectively communicating your employer brand to prospective hires is to share concrete examples; i.e., presenting a case study of current team members. In our digital marketing agency, our top core value is gratitude. This has been embedded in our culture and is truly practiced across the organisation, among our loved ones, communities and beyond.
Sharing authentic personal experiences and its distinct practice within one's culture is the necessary point where you allow your candidate to make an informed decision. This leads to genuine insights on the working environment and empowers the candidate to find a fit and visualise the big picture to identify how to approach and contribute to the said culture.
Tristan Harris
Demand Generation Senior Marketing Manager, Thrive Digital Marketing Agency
Host Informal Employee Chats
Embrace employee testimonials. In an age where organic, user-generated content holds sway, we've turned to our own team for brand ambassadors. We regularly host informal fireside chats with our employees about their experiences, aspirations and journey with us. These candid insights offer a relatable and unfiltered view of our work environment, effectively bridging the gap between us and potential hires.
Brett Ungashick
CEO and CHRO, OutSail
Communicate Clearly and Simply
My one tip for effectively communicating your employer brand to prospective hires would be to really be clear about what it means to work in your business, warts and all.
Use simple consumer language which shows people what you stand for, why they should work for you and how to be successful in your business.
Talk to people's heads as well as their hearts. Paint the true picture of what life would look like and feel like in your business. It is a candidate-driven market, so it's vital you show enough about why they should pick you over other businesses. Don't forget the unique selling points of your business.
People go to work because of the three C's: Career, Community and Cause. So, show them that in your employer brand. It's not all about the money.
Jo Taylor
Managing Director, Let's Talk Talent
Align Candidate's Values with Company's
Identify the candidate's "why." Apart from the obvious, why do they work? What fuels them each day?
Once you've identified their personal values, tie those to the company's mission, vision, and values. If there is no overlap between what they need and hope to achieve and what your company represents, then you have an opportunity to avoid a poor-fit hire. Either way, the candidate and the company win!
Susan Snipes
Owner and Principal Consultant, Employ HR Pro, LLC
Leverage Social Media and Career Fairs
Communicating your employer brand to prospective hires involves a thoughtful and genuine approach that showcases your company's culture, values and opportunities.
First and foremost, it is important to define your brand clearly—your organisation's values, mission and unique workplace culture—to establish a sound foundation. You can use that to craft compelling content, such as employee testimonials and stories that highlight the firm's commitment to showcasing culture and opportunity.
Social media is an important tool to leverage employee and project success stories, while providing updates about company achievements, community engagement and employee excellence.
Career pages and career fairs can highlight benefits, career paths, and company work values and environment to capture candidates' attention. While speaking with and targeting prospective hires, it is important to emphasise growth opportunities and the firm's commitment to fostering employees' careers.
Jenni Roseleip
Senior Vice President, Marketing and Communications, WSP
Are you ready to take your recruiting efforts to the next level in the competitive Life Science Industry? It's time to seize the opportunity to stand out in the crowded job market. Effective employer brand communication is key to attracting top talent that aligns perfectly with your organisation's mission and value. QTC Recruitment specialises in finding talented individuals to help your organisation succeed in the Life Science Industry. Learn more about how we can assist you here.
---
Also published on Recruitingdaily.com
---
Want to stay informed about current Life Science and recruitment news on a regular base? Then register here for free.