Geschreven door Caro - 8 Minuten leestijd
How and when to outsource Human Resources to a third party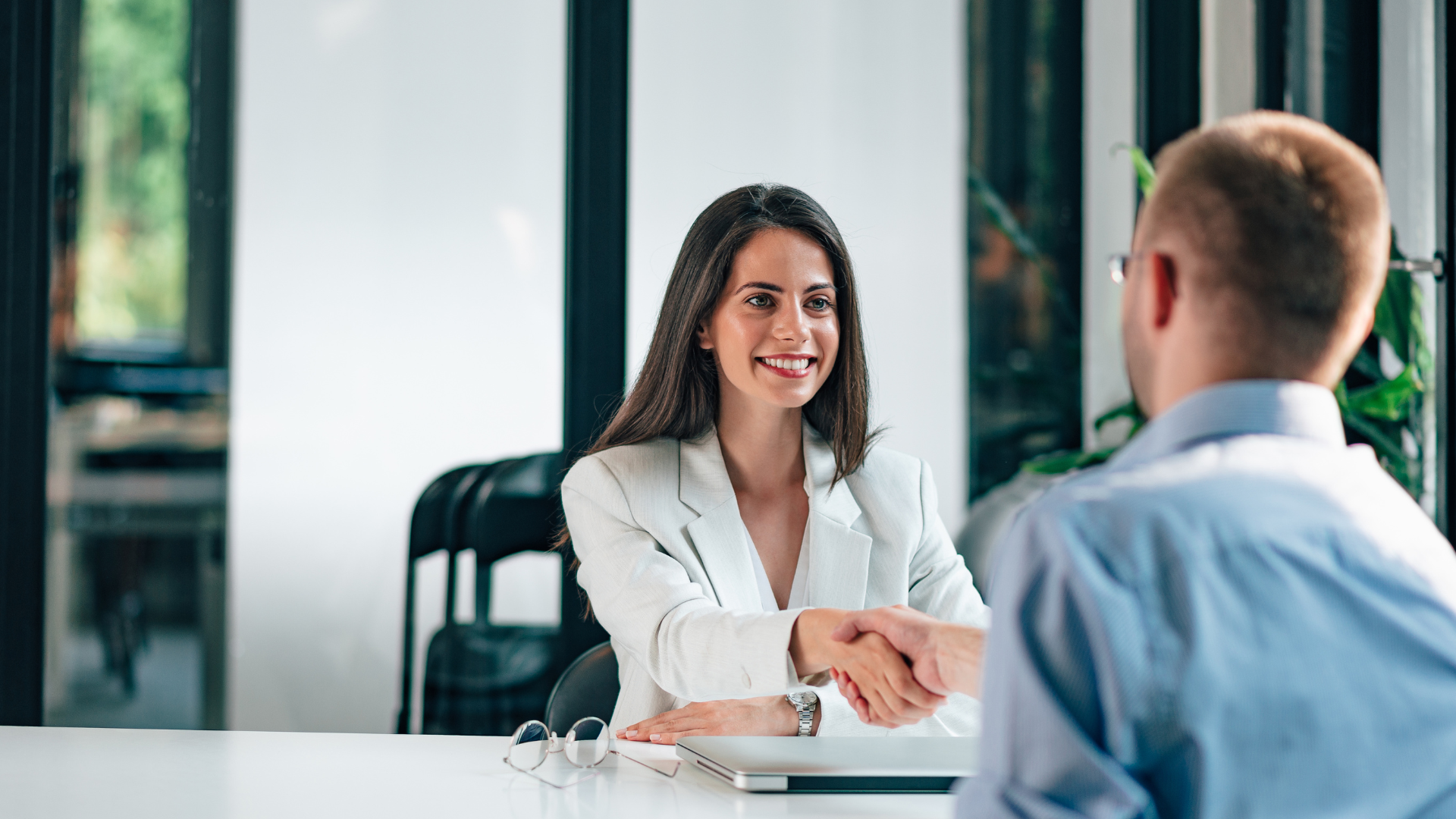 Should you outsource HR or keep this function in-house? Here's what to consider.
HR outsourcing is what happens when organisations use an outside service to handle some or all HR tasks.
HR outsourcing functions include payroll processing, employee benefits administration and other business needs unrelated to day-to-day company operations.
Outsourcing HR saves time and money. However, your employees may prefer interacting with in-house HR staff.
Employees are a business's most valuable asset, and strong employee management practices significantly impact their day-to-day experiences. However, not every company has the capacity (or desire) to handle employee management entirely in-house. That's why many business owners choose to outsource HR.
If you're wondering if HR outsourcing can help your team, this guide is for you. Read more about outsourcing's pros and cons, the most commonly outsourced HR functions, and the best HR outsourcing partners to consider.
What is HR outsourcing?
HR outsourcing is an arrangement through which businesses hire third-party companies to oversee some or all their HR functions. You can outsource your company's payroll processing, employee benefits administration, talent acquisition, human capital management or all of the above — and more.

Types of HR outsourcing
If you plan to outsource HR, you have two primary options: a PEO (personal employer organisation) or an HRO (human resources outsourcing) provider. PEO and HRO services overlap heavily but have different legal structures.
PEOs. A PEO uses a co-employment model, so your employees will appear on its books for legal and tax purposes. However, you still have control over your employees in terms of their tasks, whether they can be promoted or fired, and so on. A PEO typically handles all your HR tasks, though some providers allow you to pick and choose specific services. With this model, the PEO bears the full legal and financial weight of all your company's employment practices.
HROs. An HRO does not use the co-employer model. Your employees remain on your business's books, and you bear legal responsibility for their actions. HRO services offer more flexibility. For example, you can outsource one or two tasks, if that's all you need, or you can leave all of them to your HRO.
What businesses need HR outsourcing?

You may need HR outsourcing if your business faces the following challenges with handling HR tasks in-house:
You're spending a disproportionate amount of time on HR tasks compared to other business needs.
Your business has liability exposure, previous lawsuits and the risk of future lawsuits.
You lack the money to hire new employees or pay and cover benefits for an in-house HR team.
HR functions are currently being spread among employees from other departments.
There's insufficient in-house HR staff to properly balance hiring tasks with employee management.
Even if these situations don't apply to you, consider outsourcing HR if your company just isn't big enough to hire an in-house HR person or team.
What functions does HR outsourcing provide?
If you think your business might benefit from HR outsourcing, consider the following list of typical HR outsourcing functions to determine how your needs overlap with what third-party HR professionals offer. (These are just the most common HR outsourcing functions — some providers offer many additional services.)
1. Payroll processing
Payroll processing is one of the most commonly outsourced HR functions. Calculating payroll deductions from your employees' paychecks can be confusing and complicated. Payroll deductions wage garnishments and payroll taxes as well as benefit premiums, so errors can lead to trouble with courts and the IRS. Many companies pass off the task to payroll professionals instead of handling it themselves.

2. Employee benefits administration
A robust employee benefits package with health insurance, a retirement plan and more can keep current employees happy and give your company a competitive advantage in recruiting. However, benefits administration can be complex. Many companies outsource their employee benefits administration to relieve themselves of the work that accompanies researching plans and complying with benefits regulations.
3. Employment law compliance
Business owners must comply with equal employment opportunity (EEO) laws and workers' compensation regulations. Hiring HR compliance experts can keep you in line with all EEO and workers' comp guidelines daily with little to no extra work on your end.
4. Employee relations
If you lack the time to tend to employee-manager conflicts and create company policies, you may need to outsource your employee relations tasks to a third-party HR team. A dedicated outside HR department can mediate conflicts and modify long-standing company policies to reflect employee concerns. As part of employee relations, your HR outsourcing company can even help you create your employee handbook.
5. Talent acquisition
Even when you're eager to find that perfect new employee, you might not be as thrilled about the prospect of working through stacks of applications and setting up interviews. To take this workload off your plate, outsource HR professionals to oversee your hiring process.
6. Performance management
Annual reviews, salary negotiations and other performance-related conversations are an inescapable part of running a business. While you'll likely want your team to lead these conversations, you may not have the time or expertise to prepare for or work through these moments. If so, outsource your performance management tasks to a third-party company. Your HR firm can also help you determine your performance goals and disciplinary routes for poor performance.

7. Background screening and reference checks
When you're hiring employees, it's always a good practice to conduct reference and background checks. These will help you understand the person you're welcoming into your business. However, both processes — especially the phone calls often involved with reference checks — can be time-consuming. That's why so many companies rely on third parties to conduct their background and reference checks.
8. Risk management
HR teams don't just oversee anti-discrimination efforts and employee relations. They minimize the risks of worst-case scenarios in these and other essential employee management matters. To avoid workplace conflicts or lawsuits, outsource your risk management efforts to HR experts so your team stays happy and you have less work that isn't strictly business-related.
9. Drug testing
Although HR experts have debated the merits of drug testing in recent years, you can still hire an HR consulting or outsourcing firm to handle this task. The provider you choose will walk your employees through the process, send all samples to a laboratory for testing, and report the results back to you. If the results call for disciplinary action or termination, you can ask your HR consulting firm to carry out these actions.
10. Employee counselling
Employee counselling is the practice of helping your staff access mental health services. Employee assistance programs (EAPs) designed to relieve workplace stress can connect employees with short-term counselling. Third-party HR teams can manage EAP programs on your behalf.

What are the pros and cons of HR outsourcing?
If you're considering outsourcing HR, it's crucial to consider the benefits and downsides.
HR outsourcing pros include the following:
HR outsourcing saves money. While you'll pay to outsource HR tasks, your yearly HR outsourcing bill will likely be much lower than one in-house HR employee's salary. Hiring a full HR team is extremely costly, especially when you take employee payroll taxes and benefits administration costs into consideration.
HR outsourcing can lower benefit premiums. HR firms tend to have strong relationships with benefits providers and usually secure benefits for large groups. They likely have more power to negotiate lower plan rates than your company would alone.
HR outsourcing saves time. If you can't afford in-house HR, all HR tasks fall to your other employees. A third-party HR company frees your team to handle their primary responsibilities, which boosts your company's productivity and efficiency.
HR outsourcing also has downsides, including the following:
HR outsourcing might feel impersonal. Some employees may find dealing with a third party — especially one located offsite — for employee relations and performance management cold and impersonal. For some employers, the personal touch that comes with a small in-house HR staff is worthwhile to avoid a dip in employee satisfaction.
Corrections take longer to make with HR outsourcing. If an employee notes a payroll error, you must contact your HR outsourcing firm and request the required changes. While sending a request may take minutes, your HR firm may take longer to acknowledge your request because it has many other clients. In contrast, an in-house HR staff can likely make these changes at a moment's notice.
HR outsourcing presents recruitment challenges. Although talent acquisition is among the many HR outsourcing services available, you could face more challenges in your hiring process when you outsource it. No matter how reputable an HR firm you choose, there's no way a third party can understand your company culture as well as someone who works in your office full-time. As a result, your HR firm may have trouble hiring employees for a cultural fit.
If you are exploring the possibilities to outsource your hiring process for your Life Science organisation, QTC Recruitment can offer a solution. With the largest specialist (online) network in Northwestern Europe, we are happy to take the workload off your shoulders. Discover how we can help here.

---
Also published on Businessnewsdaily.com
---
Want to stay informed about current Life Science and recruitment news on a regular base? Then register here for free.