Geschreven door manon - 4 Minuten leestijd
What effect does workplace design have on recruitment?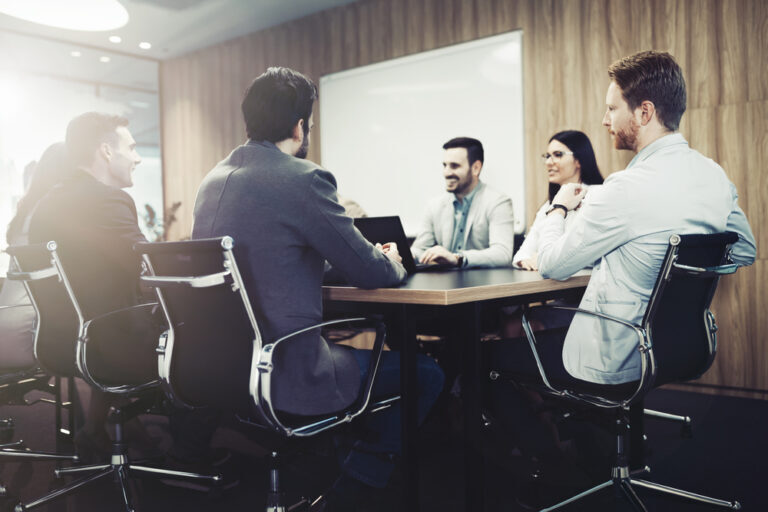 Have you ever considered that your physical workplace or even the room in which you host interviews could have an impact on whether your preferred candidate accepts a job offer? Well according to new research conducted by office design company K2 Space, it can.
The survey of 1,000 GB-based office workers, undertaken by YouGov, found that almost half (48%) of respondents agree that the room where they were interviewed would influence their opinion of whether or not to accept a job offer. This was particularly high in Medical & Health services at 69%, Sales & Marketing at 57%, and Finance & Accounting at 53%.
For employers and recruiters alike, this serves as a timely reminder that first impressions really do count and that they need to think carefully about the workplace and its overall design and layout.
Demographically, the Millennial generation (people born between 1981 – 1996, aged between 22 – 37 in 2018) are most likely to be influenced by the interview setting, with 54% of respondents citing it as a determining factor. However, numbers were also high amongst Boomers (born between 1946 – 1964, aged between 54 – 72 in 2018) and Generation X (born between 1965 – 1980, aged between 38 – 53 in 2018) at 45% and 43% respectively. Company size was also a key variable, with 50% of those working in large organisations (>250 staff) more likely to be swayed by where they are interviewed, but only slightly more so than those working in SMEs.
The K2 survey also highlights the overall importance of workplace design more generally, with 30% of respondents agreeing that their current office was dated, uninspiring and in need of a complete refurbishment, a trend which is highest amongst those employed in the Hospitality & Leisure (45%), Media & Sales (40%), and Legal (37%) sectors.
Amongst the major issues identified by respondents were a lack of natural light in their workplace (32%) and a shortage of access to quieter areas in their office for eating lunch, reading, and spending their downtime (30%). Almost a third of respondents (30%) would like to see more color, artwork, and graphics incorporated into their office design, while 23% expressed the need for more dedicated private spaces for taking calls, attending virtual meetings or simply concentrating without distraction.
Other gripes included the need for better quality of tea, coffee, and snacks (28%), better shower & washing facilities (20%) and the option of sit-stand desks (20%).
It is also interesting to note that many respondents (>33%) feel that the traditional boardroom – the centerpiece of many offices over the past 50 to 60 years – is a dated concept. Critically, 46% of Millennials surveyed agreed that the boardroom as we know it has had its day. Perhaps there is a case for rethinking the age-old boardroom layout and embracing, smaller, private spaces as mentioned earlier but certainly, with an emerging generation unsure of its relevance, we expect to see future workplaces experimenting with more innovative office layouts.
The traditional boardroom may be dead in many eyes, yet meetings will always be an important part of work life. Respondents were asked what could be done to improve meetings in their workplace, with the following results::
Introduction of quiet rooms or spaces to take calls in private (31%)
Better integration of technology to facilitate virtual meetings (25%)
Redesign of meeting rooms to make them more attractive, fun and inspiring (24%)
More informal meeting space instead of formal meeting rooms (20%)
More different sized rooms designed for smaller groups (18%)
While design certainly plays an important role in many candidates' decisions to accept a role, it is also a key factor in helping companies retain the very best talent. The research highlights the fact that a dull and poorly-designed workplace is of absolutely no benefit to management or staff; however by creating an environment that reflects the needs of the workforce, both aesthetically and in functionality, companies can significantly improve productivity as well as staff retention and attraction.
Unexpected matters have sometimes a great influence. QTC Recruitment has an open view to the world and we focus on both our professional and client. We have various facets that are more than you can imagine. Need extra support to make the recruitment process go smoothly and quickly? QTC Recruitment can help you with that! Find out more here!

---
Also published on Theundercoverrecruiter.com
---
Want to stay informed about current Life Science and recruitment news on a regular base? Then register here for free.