Geschreven door manon - 3 Minuten leestijd
LEGO's building blocks of their rare talent acquisition strategy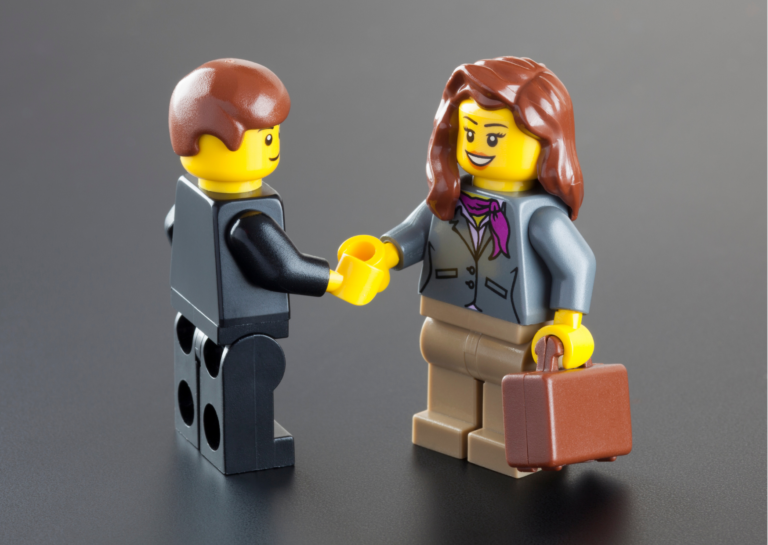 If you didn't build at least one LEGO house during your childhood, you missed out. If you didn't build at least one large Star Wars ship during your grown-up days, you are clearly missing out. With children as their role-models, LEGO has built an empire unlike any other. But how do the infamous brick-builders go about acquiring the right talent?
"In total, there are 4 billion LEGO mini-figures. That means that LEGO is the largest population group in the world", Kirsten Birner, head
TA EMEA, 
says. "We have a fundamental belief that children are our role-models. We want to inspire and develop the builders of tomorrow, and keep innovating learning through play. Only the best is good enough at LEGO."
A needle in a haystack
LEGO is one of those rare companies that seems to speak to everyone. Most childhoods have been heavily influenced by the Scandinavian brick-builders, and that subsequently leads to a large target audience of people who would want to work there. "We got hundreds of applicants on the first day for a commerce manager in Spain", Birner says. "It's a mixture of finding the needle in a haystack, but also look to attract passive talent to make sure we get the best applicants in the funnel." Birner is constantly tasked with the challenging job of maintaining the feeling candidates had upon applying – even when most will be rejected. Since most of them were LEGO fans to begin with, it's something the company can't mess around with. "As such a big brand that is loved by people, we don't want to risk anything negative", Birner says. "We try to be super transparent, make realistic offers, be on time and be reachable. We plan short calls with candidates who didn't get the job, to just take a moment to deliver personal feedback." But the selection phase is where most discussions are happening, Birner adds. "It's not just important to pick the right candidate, but also make sure the candidate knows what to expect. It's not purely about the skillset, but also about the personality. You can't keep hiring the same person over and over again. A team mindset is essential, you can't be individualistic and be a successful LEGO employee."
Gamification
In their recruitment process, LEGO used gamification in their worldwide search for 'Master Model Builders', or '
LEGO
professionals', of which only 26 exist. In December of 2019, the company hosted a selection event in Scheveningen, the Netherlands, where visitors were able to come in, and either participate or watch the LEGO building competition. 20 candidates battled for the acclaimed '
Master Model Builder
'
title, which coincided with a full-time job at the new Dutch
Legoland® Discovery Centre
. With these types of events, 
LEGO
 uses recruitment marketing and gamification in order to organise a fun day, build up a presence in the region, all the while focusing on finding the right candidate. "Even though LEGO bricks haven't changed for 50 years, we strive to do better every year", Birner adds. "We really value our company culture and therefore always emphasise the cultural fit. For me, it's just amazing to go to work every day and be able to see and interact with the products you work for." Having trouble finding the right candidate in your Life Science organisation? At QTC Recruitment we offer various solutions to find the right candidate. Have a look
here
! Read more interesting 
news
.
---
Also published on Totalent.eu
---
Want to stay informed about current Life Science and recruitment news on a regular base? Then register
here
for free.