Geschreven door Manon - 2 Minuten leestijd
Let's connect at the Anuga Fair!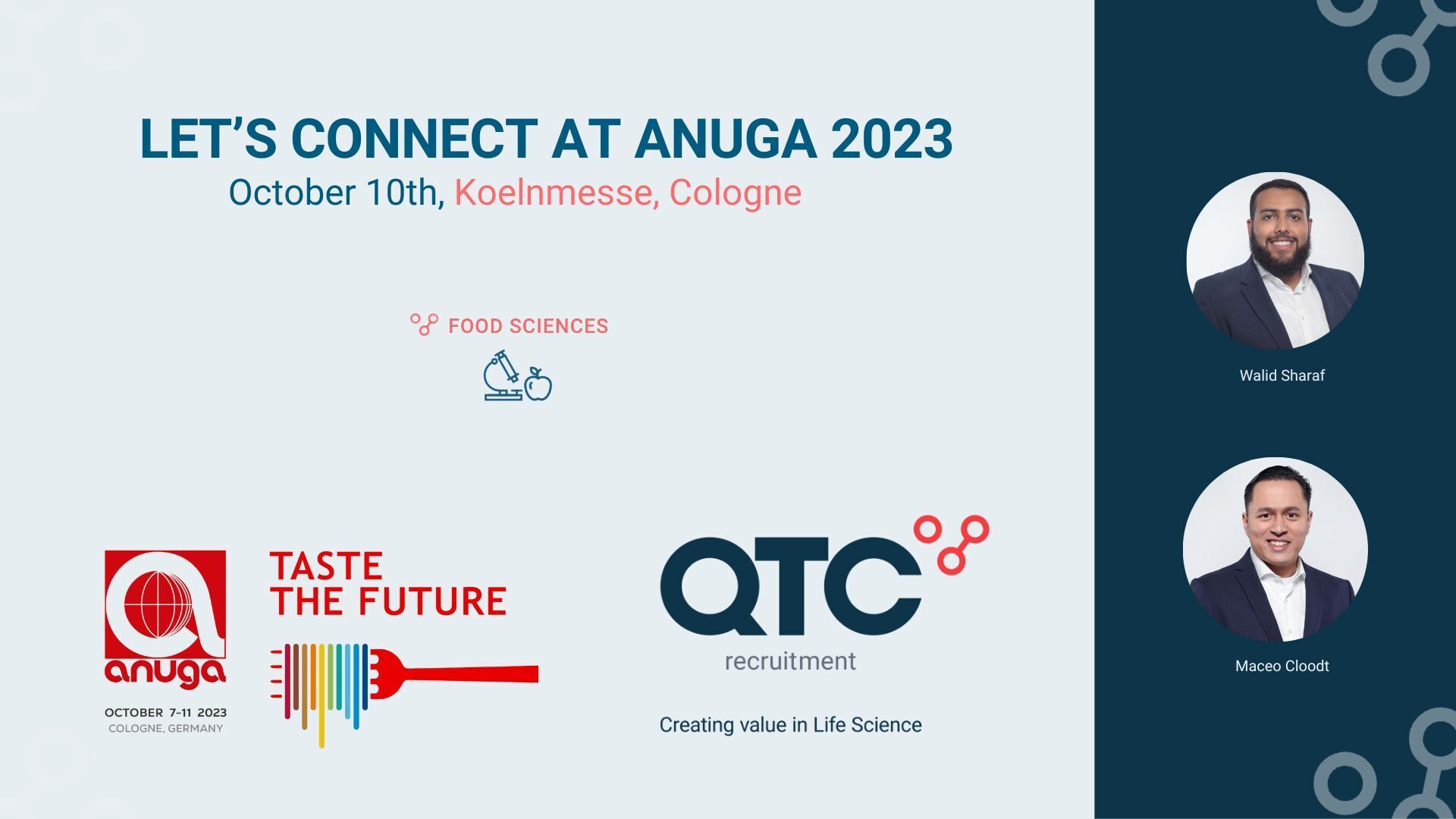 The Anuga Fair 2023 is scheduled to take place in Cologne, Germany from October 7th to 11th. This renowned international trade fair for the food and beverage industry is set to bring together the largest global community within the sector, fostering an atmosphere of optimism. The central theme for this year's event revolves around "Sustainable Growth," emphasising the industry's collective journey towards a more sustainable future in food production. Several critical issues will be explored in depth, including the harmonisation of economic growth and sustainability in nutrition, the multifaceted aspects of sustainable growth, and potential global paths and solutions.
Personal discussions and interactions with relevant buyers and decision-makers, robust order bookings, and a diverse international visitor base, coupled with a well-organised format featuring ten distinct trade shows, will offer attendees a comprehensive overview of industry trends and topics. Valuable insights and inspiration are guaranteed, making Anuga a driving force for shaping the future with a strong focus on shared values. We encourage you to become an active participant in this movement, leveraging it for efficient business and networking opportunities.
The format of Anuga offers a comprehensive view of industry trends and topics. This aligns seamlessly with QTC Recruitment's approach, as we continually stay updated of the latest developments and requirements within the sector. By attending Anuga, we ensure that we are well-informed about the industry's current landscape, enabling us to provide our clients with the most up-to-date insights and candidate profiles.
On behalf of QTC Recruitment, we are pleased to inform you that Walid Sharaf, Maceo Cloodt, and Adjmir Ahmadi, esteemed members of the Food (Sciences) team, will be attending the Anuga Fair on October 10th. This event presents an excellent occasion for potential collaboration, idea exchange, or the exploration of prospective business ventures. Whether your aim is to delve into industry trends, explore partnership possibilities, or simply engage in meaningful discussions, Walid, Maceo, and Adjmir are eager to set aside time for a meeting during the fair.
We kindly invite you to schedule a meeting by clicking here.