Geschreven door manon - 6 Minuten leestijd
Special report: what job seekers are looking for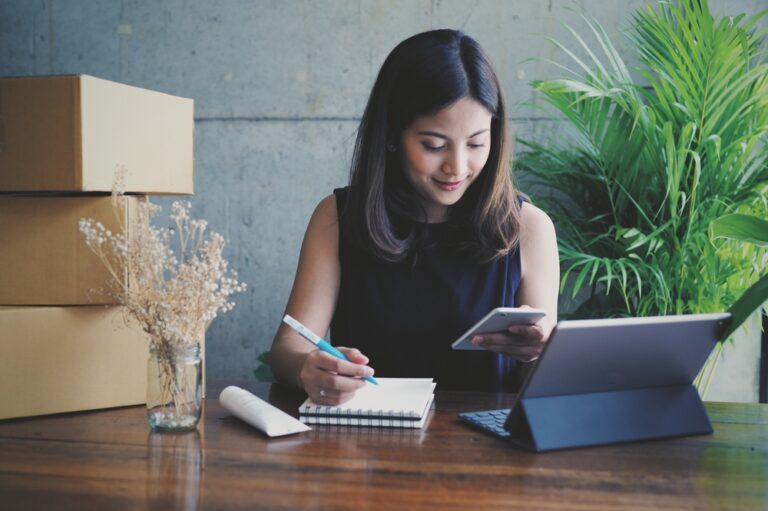 To attract top talent, employers need to understand what job seekers really want. But complexity is part of human nature, and knowing people's motivations and goals is no simple task. To learn more about what candidates want after a year of COVID-19, we recently surveyed 500 U.S. workers and job seekers. Our findings will help employers understand what makes job seekers apply for certain roles over others while offering ways to improve overall hiring. When they put themselves in candidates' shoes, employers can tailor their recruiting and hiring to what job seekers want now — and get rid of bad habits that might be turning talent away.
84% of employees and job seekers open to new opportunities
The challenges of the COVID-19 pandemic have pushed people to rethink many of their priorities. From considering a move to a new city, debating whether they should continue working remotely or weighing the benefits of pursuing a new job, change is on their minds. This is true for active job seekers applying for new roles as well as for people who are currently employed but would be open to something new. Taken together, over four-fifths (84%) of survey respondents would consider a career change in the near future. The majority of people (68%) who are currently employed are amenable to making a move, even if they aren't actively applying for new jobs. In fact, 43% say that while they are happy in their current role, they would be open to a new position if it came along. Meanwhile, 12% of current employees are actively looking for jobs and 13% are considering a job search. All told, only 16% of respondents say they're so happy in their current roles that they have no interest in possible alternatives. The takeaway: Employers shouldn't just target job ads at active seekers, but rather, toward a much larger talent pool. Postings must be even more compelling to help persuade on-the-fence candidates to take the extra leap.
Flexibility is a top priority, especially for women
Many workers made an abrupt move from office to home during the pandemic, and our research suggests this will have lasting implications for their priorities. When asked why they are looking for a new role, 39% of job seekers want better compensation or benefits, while 28% seek to advance their careers. After that, however, their motivation reflects the shifting landscape: 16% are seeking a new job specifically because they want more flexibility, such as with their schedule or work location. Even job seekers who don't view flexibility as a prerequisite for taking a role are prioritizing it. Over half (52%) of all job seekers say the ability to work flexible hours is one of the most important benefits they consider when deciding whether to accept a job they've been offered, while 33% say it's among their top three factors in choosing to apply for a new role. Notably, there is a clear gender difference: while 37% of women list a flexible work schedule as one of their top perks, only 27% of men say the same. This is likely in part because, as we have seen throughout the pandemic, women continue to bear the brunt of household labor and care work, and on-the-job flexibility helps balance competing demands.
Fifty-one percent of job seekers want remote work in order to relocate
Remote work has become more mainstream in the past year, and for some, this spells newfound mobility. Just over half (51%) of job seekers say the ability to work remotely would lead them to explore new living options, such as moving to a new neighborhood, hitting the open road or even spending time abroad. Among respondents who would take advantage of their newfound freedom, 28% would relocate to a new city, state or region, while 23% would move elsewhere in their current metropolitan area. What's more, a significant number of people are likely to move if offered a remote position. Sixty-three percent of Gen Z job seekers say they would relocate if they secured a virtual role, compared to 55% for Millennials, 47% of Gen Xers and 30% of Baby Boomers. Gen Zers are also more likely to make big moves, given the option: 39% say they would move to a completely new city, state or region. This figure drops to 30% among Millennials, 24% of Gen Xers and 14% for Baby Boomers. Of Gen Z job seekers, 38% say moving has been on their minds for a while. Notably, this generation is more likely than older cohorts to say they only live in their current city because of their job: 35% of Gen Z respondents say the same, compared to 18% of Millennials, 12% of Gen Xers and 21% of Baby Boomers. Across generations, the two primary drivers for wanting to move are to gain a better quality of life and lower cost of living. And over one-third of job seekers are driven by a healthy dose of curiosity: 32% say they've wanted to live elsewhere for a while, and remote work now enables the possibility. All told, 15% of job seekers have set their sights on landing a full-time, remote position. As with flexibility, we find significant gender differences when it comes to the importance of remote work: While only 8% of men are looking specifically for a job they can do virtually, the number jumps to 21% for women.
Job seekers open to change, looking for lifestyle shifts moving forward
The pandemic has pushed people to rethink what matters most to them: from salary size and their overall career path to questions of where and how they work. As the economy grows and increased hiring continues to bring more Americans back on the job, we will begin to see the longer-term impacts of the past year. Time will tell whether people's big ideas about remote and flexible opportunities will be as compelling once they're actually working in new roles. For now, there's no doubt that most people are keeping their options open. Our data show that even those who aren't looking actively for new roles would be open to the right opportunity. While compensation, benefits and career growth matter, flexibility and virtual work options are top of mind for many job seekers, particularly women. Over half of all job seekers would likely move if they secured a remote role, and Gen Z workers are especially drawn to mobility. For employers, a willingness to offer flexibility or remote work arrangements can provide a significant edge in talent attraction. The future of work arrived faster than we expected — and today's job seekers are excited for what comes next. Are you looking for the right talent that fit your job requirements? We can help!
Contact
us to start finding the right job seekers for your Life Science organisation. Lees meer
actueel nieuws
---
Published on Indeed.com
---
Want to stay informed about current Life Science and recruitment news on a regular base? Then register
here
for free.