Geschreven door manon - 5 Minuten leestijd
Talent management is essential for organisational success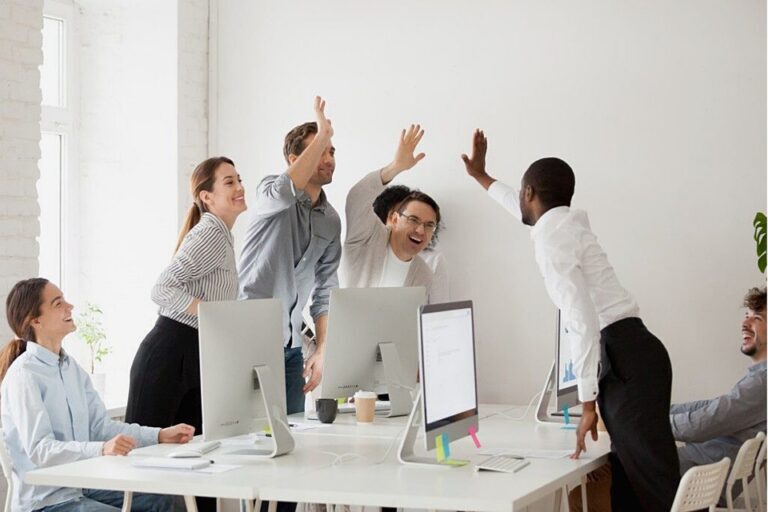 Dr Riitta Lumme-Tuomala, Head of Growth at Aalto University Executive Education in Finland, argues that new ways of working require leadership skills that are more important than the experience and organisations in rapidly expanding sectors are wrongly prioritising experience over potential At its very core, talent management is a strategic process that involves attracting and retaining high-quality employees, developing their skills, and continuously motivating them to improve their performance. The intention is, in essence, to create a committed and engaged workforce who will contribute to organisational success by continuously developing their own competences and skills relevant to the organisation using them to reach not only their own targets but the strategic goals of the whole organisation. There are many elements to talent management. Firstly, organisations need to develop their current employees in order to build a workforce that can impact the competitive advantage of the organisation. This is done by sourcing in-demand skills, investing in continuous learning and competence development, and managing and improving performance. This is crucial to meeting the organisation's current and future talent needs, and include formal and informal training, job-related challenges, performance support, and coaching. This is extremely beneficial, as developing talent has an incredibly positive effect on the organisation's appeal and employer image. Talented individuals and high potentials tend to be interested in career progression, challenges, and professional development opportunities. This is also tied to talent retention, as employees who feel they receive support in the form of development opportunities and acknowledgement from the organisation are more likely to stay and are keen on growing with the company organisation.
Investing in your employee experience is key
Talent management also involves the organisation looking into how they can attract talent, and therefore organisations must understand the needs of the talent it's seeking, and align its incentive and reward systems with these needs. Undeniably, to enable this, organisations must bear in mind that they must be clear about their own values so that they can sustain a healthy and inclusive organisational culture. Companies that invest in the employee experience, from retention to development and more, enable their employees to build on a successful ethos that will benefit the organisation for a long time, even after their paths diverge. It is worth noting though, that although the role of retention in talent management is crucial and other talent management activities impact retention to a high extent, talent management goes beyond succession planning and risk management. Succession planning is a process for identifying and developing new leaders who can replace old leaders when they leave, retire or even die. Here the planning is usually a closed process, so that those who have been selected are not likely to know that they are on a succession list. However, in today's increasingly unpredictable business environment, it's important to note that long-term succession plans are becoming outdated, therefore organisations need to be able to adapt to change, and should aim to achieve targets one review period at a time. This should be part of their overall strategy, to help solidify their long-term success.
Talent management is tied to strategy
Talent management really is strongly tied to the organisation's wider strategy, which should outline an organisation's total commitment to attract, identify, develop, and retain the best available talent. Strategic talent management refers to the activities and processes carried out by those in key positions within an organisation that contribute to the overall sustainable competitive advantage. Additionally, strategic talent management refers to the development of a talent pool of high-potential and high-performing people to fill these strategically important roles in the future. This involves developing a distinguished HR structure in order to enable the filling of these positions with competent individuals, and to ensure their continued commitment to the organisation. This is understandably complex, especially when you consider that in recent years there has been a fundamental shift in how strategic positions are defined. Traditionally, jobs were differentiated in terms of input, whereas now the focus is on potential output, that is, understanding how an individual can leverage that talent to succeed in a way that will complement the organisation and its values. Today, management styles now require leaders to acquire soft skills such as emotional intelligence, self-awareness, and high levels of influencing skills. This is predominantly so that they can drive forward effectively, aligned with the overall path of the organisation. With this in mind, organisations across all sectors should implement talent management initiatives that focuses on problem-solving, strategic decision-making, and goal and direction-setting.
An increasingly complex talent management environment
Ultimately, people are at the centre of any organisation. Without the right talent, organisations risk poor working culture and a serious lack of productivity. Today, organisations face an increasingly complex talent management environment, and so those that manage talent effectively will certainly have a viable edge over those who do not. To keep up with this rapid pace of change, organisations must quickly leverage the skills of their employees to enable innovation and growth, and should continually invest in their employees. Ultimately, talent management matters because engaged employees are more productive employees, which in turn positively affects an organisation's overall longevity and success. Do you find difficulties to manage of attract your talents? We are specialised in finding the best suited professional for your Life Science organisation according to your needs and requirements. Why don't you take a look here and see how we can help
you.
Lees meer actueel
nieuws
---
Published on Openaccessgovernment.org
---
Want to stay informed about current Life Science and recruitment news on a regular base? Then register
here
for free.