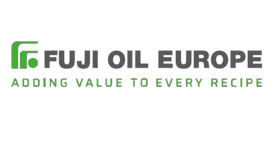 Liz Kamei, director of Open Innovation & External Partnership at Fuji Africa B.V. about the first collaboration with QTC Recruitment: ''After management decided that Europe would see the biggest growth potential in the coming years, a chocolate factory in Belgium was acquired. A new General Director needed to be appointed to steer this integration onto the right course and to prepare a strategic plan. Externally recruiting a managerial position was new for us.
Strict recruitment process
One of the directors at Fuji Oil Europe knew QTC Recruitment from a previous collaboration. That was why QTC Recruitment was chosen to carry out a search for a General Director. Initially, a clear and strict recruitment process was established. The entire recruitment process was taken over by them, from internal and external screening of candidates to internal job interviews.
Out of the box
From that moment onwards everything unfolded rapidly. After an extensive screening, a selection of top professionals was lined up. Within the selection of the five best candidates, one proved to be the perfect match. This perfect match came from a branch we originally did not consider, but QTC Recruitment helped us think 'out of the box'. Within two months from the start of the process we had found us a new General Director.
Right decision
That we made the right decision became clear rather quickly. Within the two months that followed, the new General Director started work in their new role. He laid out a strategic plan for the coming five years and even invested in a factory that Fuji Oil at first did not have any plans to do so.
Positive impression
Additionally, the recruitment process carried out by QTC Recruitment was used as a basis for (external) quests for higher positions in Europe. From the first meeting, QTC Recruitment made a positive impression and supported us at every step along the recruitment process to ensure we found the ideal professional.
Grateful
We did not have any experience with externally recruiting a managerial position and thus, we are extremely grateful for the advice that QTC Recruitment has given us.'' Liz concludes. ''We had a good feedback session where experiences were exchanged, and we received insights into both the recruitment process and the creation of a win-win situation for all involved. We look forward to working with QTC Recruitment again in the future.''