Geschreven door beheerder - 3 Minuten leestijd
New opportunities for the Nordic Life Sciences labour market?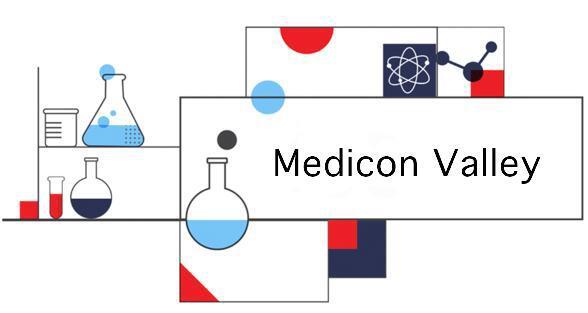 [vc_row][vc_column][vc_column_text]For years now, we have seen a rising demand for products and services of organisations active in the Life Sciences industry. This is of course an interesting development but it also has a more difficult side to it. Especially in Denmark. We see that there is an increase in difficulties for organisations to attract talents and specialists within the industry. And this can cause real damage to the goals they have.[/vc_column_text] [vc_row][vc_column][vc_column_text]
Medicon Valley
If you take a good look at the Life Sciences industry in Denmark then it is already a fairly large industry. And we see that the industry keeps on growing. Together with Skåne, the Southern part of Sweden, Denmark is part of the so called Medicon Valley. This international hub is home to many Life Sciences organisations backed up by life sciences universities and a research infrastructure.
Growth plan
Most companies are located either in Copenhagen or Greater Copenhagen. This goes from R&D centres to QA/QC but also manufacturing and warehouses. In 2018, the Danish government established a new growth plan to support the Life Sciences industry in the country. This enabled Denmark to strengthen their position in the industry even more. Since then the demand for Life Science specialist has taken off.
International organisations
The 'hub-function' of Copenhagen and Skåne makes it really attractive for international organisations to locate in Denmark. Thereby, the before mentioned growth plan strengthens the already strong Life Sciences environment in Denmark. This contributes to make Denmark an even more attractive business environment for foreign organisations. Right now organisations such as Novo Nordisk, Novozymes, Chr. Hansen and Leo Pharma are already located in the valley.
Specialistic profiles
However, the valley is not only attractive for the bigger organisations, there are a lot of start-ups and scale-ups located as well. This brings a lot of variety in the valley which also means that there are jobs which fit multiple specialistic profiles. This increases the demand of employees with a niche focus in the Life Sciences industry even more. In 2017, the Medicon Valley was home to 57% of the total employment in the Life Sciences sector of Denmark and Sweden. Thereby, the valley is not just run by the big Pharma's. There is a great back-up from universities. Furthermore, the government also encourages international researchers to come and join the valley.
Close connected
Furthermore, the Dutch and Belgian labour market has several elements which have an overlap with the market and hub in the Nordics. Both are, for instance, very competitive, which obviously has its pros and cons. At both markets work and personal ethics, as well as culture in general are close connected to each other. The Dutch as well as the Danish are quite directly in their communication. For both countries, the work-life balance is an important element in the work environment.
More difficult
However, in the Nordics there are not that many recruitment organisations which solely focus on the Life Sciences industry. For the most part, the market consists of more general recruitment agencies. It is common to have up to five specialisations as recruitment agency. This can be beneficial at sometimes but also makes it much more difficult to find the right candidates. Especially for hard to fill specialistic positions which are common for the Biopharma, Medical Devices and Food (Sciences) sectors in the Life Sciences industry.
Specialistic approach
We see that in the Dutch and Belgian market, a real specialistic approach works. To fill the exceptional niche functions, a specialistic recruitment agency is key. We see that specialised agencies with the focus on tailor made service, such as QTC Recruitment, can offer higher delivery rates with even rebate periods up to nine months. This enables them to fill almost every specialistic position  which is needed.
Help is needed
Do you recognise the problem of attracting specialist employees to your Life Sciences organisation? I can help you to set up a plan how to recruit the best fitting specialists. Are you interested in how such a plan could work out for you? Then click 
here
 to make an appointment.[/vc_column_text]