Geschreven door Rinesa - 4 Minuten leestijd
Surprising benefits of professional networking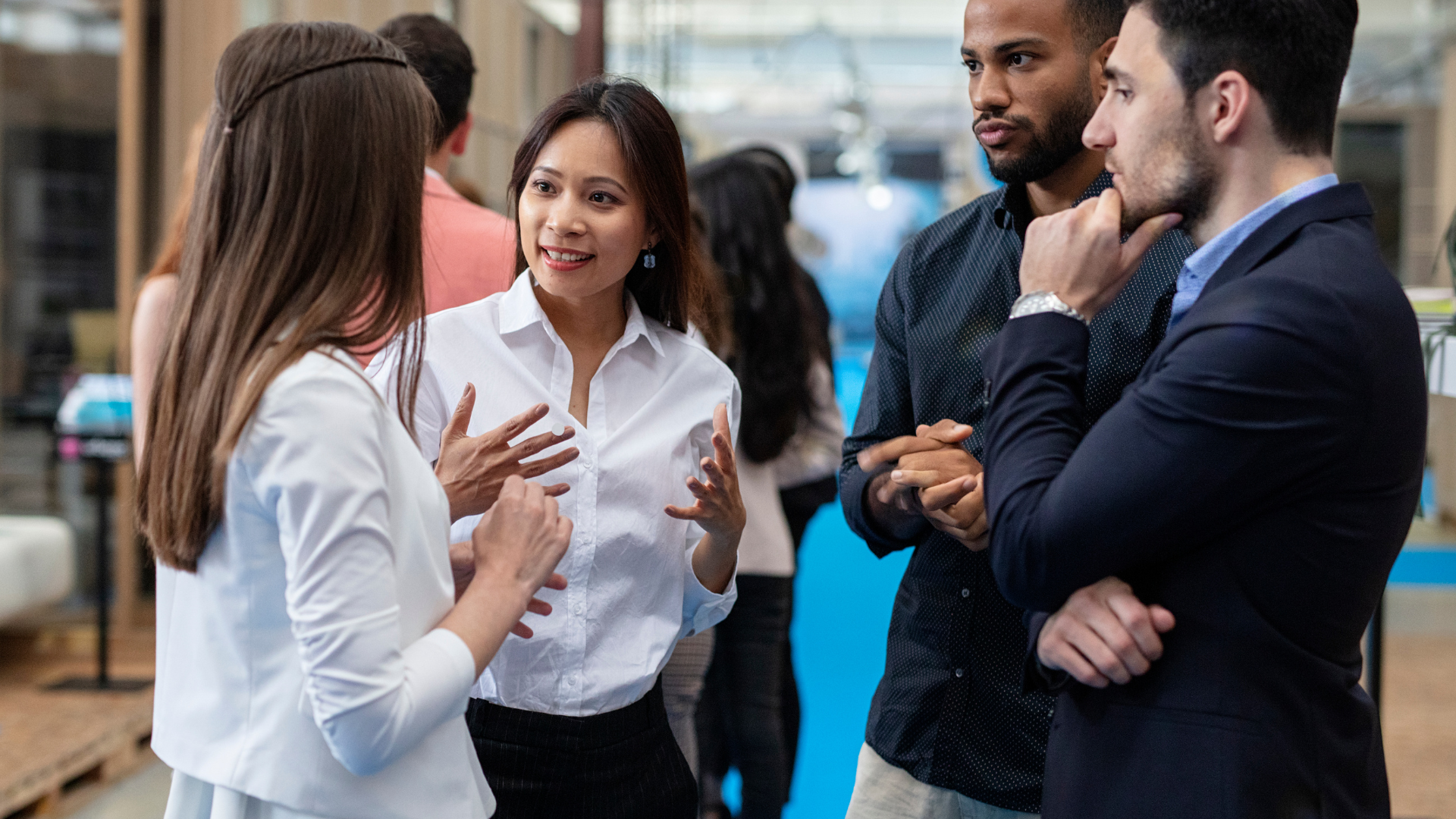 For those yet to understand its value, professional networking can often be viewed as a necessary evil — something you must do to build your career or grow your business. Networking has long been recognised as an essential element of building a career, establishing oneself in a community or growing a business. But the benefits and impact of professional networking go far beyond simply making connections.

Professional networking can open doors that may have previously been inaccessible, expand your thinking and allow you to innovate, making it one of the smartest investments you will ever make. Here are some of the surprising benefits of professional networking:
1. Access to new opportunities

One of the most obvious benefits of networking is access to new opportunities, but just how valuable these opportunities can be is often overlooked. Whether you're looking for a new job, seeking investors for your business or looking for new clients or customers, networking can help you get your foot in the door. By building relationships with others, especially those outside your usual sphere of influence, you'll have access to a wealth of opportunities that you may previously not have been able to access or tap into.
2. Learning and development
Networking is not just about making connections — it is also about learning, developing and expanding your perspective. By attending events, participating in forums and discussion boards and connecting with others, you'll have the opportunity to learn from others and expand your knowledge and expertise. The best networking comes from meeting people who have a unique perspective to your own. You may even find a mentor or coach to help you grow your skills and achieve your goals.
3. Building your reputation and brand
Networking can also help you build your reputation and brand. By attending events and participating in online communities, you'll have the opportunity to showcase your expertise and skills and cultivate a positive reputation. The more people who have positive interactions with you and identify you as a knowledgeable person with which they can build rapport, the more likely you are to have increased visibility, more clients or customers, and even more opportunities. People often say they do not invest in a business, they invest in a person. Your reputation and brand are often considered one of the cornerstones of success and a deciding factor for many people choosing to do business with you.
4. Emotional support
Building a professional network is not just about business — it's also about building relationships with others who understand the challenges, stresses, highs and lows of your field. Many business leaders struggle with feelings of loneliness while running their businesses. By connecting with others, you'll have access to emotional support and camaraderie, which can be invaluable for your mental health and well-being, and you'll also have the opportunity to learn from others and potentially avoid stressful or costly mistakes. No person is an island, and there truly is no reason to go it alone, especially with so many people on a similar journey to your own. Feeling supported enables us to push our boundaries and navigate difficult times more effectively.
5. Increased confidence and self-esteem
One of the most impactful unexpected benefits of networking is the profound positive impact on your confidence and self-esteem. The more time spent networking and communicating with others, the more significant this impact will be. By curating meaningful connections with others, you'll likely feel more confident in your abilities and more secure in your career or business.

You may even find new opportunities or ideas that were previously unconsidered, which can boost your confidence and help you grow. From speaking to a wide range of people from different levels and fields, you subconsciously increase your experience and expertise in presenting, public speaking and maintaining positive interactions, enabling you to adapt to social situations and opportunities to discuss ideas.


To maximise the benefits of networking, it is important to approach it strategically and meaningfully. This means setting clear goals, identifying people of interest and developing a plan to build and nurture relationships over time. It is important that you are authentic and transparent in your interactions with others and follow up regularly to maintain and strengthen relationships as they grow. Relationships generally cannot be built overnight, and although there will be instances where you and another individual hit it off right away, most relationships will take time and patience.

The benefits and impact of professional networking go far beyond just making connections. Networking can help you access new opportunities, learn and develop your skills, build your reputation and brand, find emotional support and increase your confidence and self-esteem. By ensuring networking remains a priority, you'll have access to a wealth of resources and support to help you achieve your goals and thrive.
Are you struggling to make meaningful connections through professional networking? Or are you new to networking and not sure where to start? At QTC Recruitment, we can help you expand your network and find a role in the Life Science industry that aligns with your skills and goals. Let us help you take the next step in your career. Check out our available job opportunities here.
---
Also published on Entrepreneur.com

---
Want to stay informed about current Life Science and recruitment news on a regular base? Then register here for free.